READ/WATCH/LISTEN ( When Mothers Won't Let Go)

"Mom calls me multiple times a day. Sometimes, I don't pick up. I put off calling her back as long as I can.

It hurts her feelings and, well,  I can't stop feeling guilty.

She just can't let me go so that I can live my own life."

When Mom won't let go…this causes understandable and predictable problems for her daughter, problems that can have far reaching effects and last a lifetime.
As a psychotherapist, I have heard the same issue more times than I can count.
Clingy, overbearing, controlling, needy………………….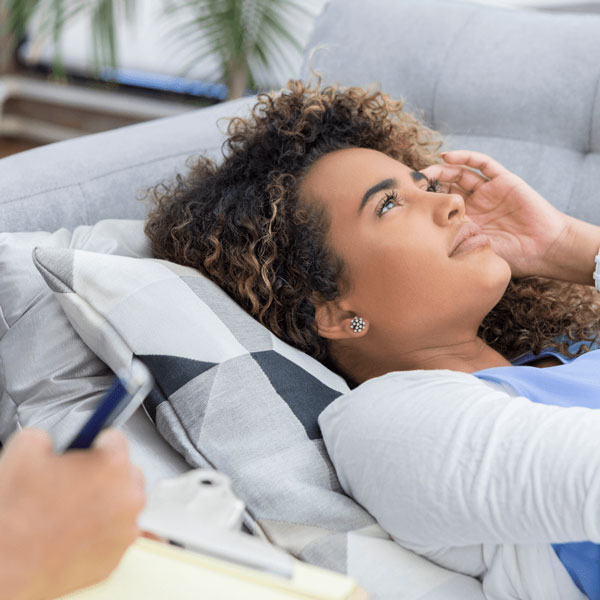 ( Go to the end of the post for the audio version of when Mom won't let go)
See if you can relate-
Mom weighs in, offers "suggestions," and intrudes on your decisions. Mom questions your every move and gives you unsolicited advice. Finally, when you've had enough, you snap at her, and she comes back with, " I was only trying to help."
Or maybe you've been dying to say something. You want more time to yourself and some breathing room.. but you are paralyzed with fear she will take what you have to say as a rejection of her…
…so you swallow your anger and say nothing while your resentment grows and grows.
You always thought your mother would respect you as a peer when you became an adult.
In other words…
You thought when you became an adult; Mom would let you go.
I understand.
Most adult daughters think their Mom will at least loosen up the controls when they become adults.
But, with your Mom, not so much.
Unfortunately, here you are, waiting for your permission slip to become an adult- waiting and waiting and waiting.
You hope against hope Mom will recognize that you are grown and let you make your own adult decisions. Is that too much to ask?
Apparently so.
Many of the daughters I see in my practice who have the same problem are just scratching the surface of an issue that has its roots in a dynamic that has been there all along.
If things are really bad now, chances are…these patterns have been there all along throughout your development– hidden in plain sight.
You didn't see them, not entirely. All you knew was Mom, your Mom. You thought, that is, if you thought about it at all, wasn't everyone's mother like that- helicoptering, micromanaging their daughter's lives?
Isn't that just what caring Moms do? 
You see…
Mom's overreach and intrusions have been baked into her brand of mothering from the start. Her mothering style was normalized, so it has become like the air you breathe.
How could you have known any different?
Until…
you find yourself trapped and suffocated as an adult with a clingy, needy Mom, like an albatross around your neck… that you start to wonder if there is, in fact, something VERY wrong.
You wonder -"Why didn't I see this in childhood?"
Well, when this is your childhood reality, you don't know any better- how could you?
All you knew was that you were deathly afraid of leaving Mom out or disappointing her. And you'd better take her advice, or else there'd be hell to pay.
You told yourself, Mom knows best. You were (and perhaps are sure) that Mom would take it as a rejection and either crumble or make you pay… double if you dare to speak up.
You are used to telling yourself, "Let her have it her way; don't make a fuss; it's just easier that way."
If you resonate so far, I'm reasonably certain underneath the psychological curtain…
Mom was holding you back and appropriating you because of her insecurities.
Huh.. you say, by her insecurities- she always seems so sure of herself– how could she be insecure? That's the thing with difficult personalities; they aren't always what they seem.
If this is your dynamic with Mom, chances are she was and is driven by unconscious forces; she didn't even fully understand and still isn't aware of it.
But, before you know it, you are both trapped in a dysfunctional dynamic set up to meet her needs, not yours.
Let's dig deeper, and I'm going to ask…
Are there little to no boundaries?
Does Mom treat you as her therapist or best friend? Are her relationship problems and complaints about your dad all fodder for discussion? Is nothing off-limits, even though you seriously wish it were?
Has it been like this, like… forever?
Your mother's told you things that were too much for a kid to handle… and it never stopped. She still calls you when things go badly and talks and talks and talks…
Does she expect that you will take her side in every fight, and there are plenty of them?
Truth be told, you aren't allowed a separate opinion. So instead, you feel like the only acceptable opinion is an echo of hers.
Does Mom expect you to report everything to her? Does she feels left out if you hold back anything? Is there no such thing as a private life? And does she regard any relationship that she is not privy to as a betrayal of her?
Is talking with Mom not so much a dialogue-more like a monologue with you trapped as the audience?
Either way, this kind of "closeness" can feel suffocating.
If you are like others, you want the freedom to live without Mom's input or worry she will be hurt if you move without her.
Instead, you toggle between guilt and resentment– never knowing if you are ungrateful or unlucky.
I'm here to tell you; there's a problem, and it's not you.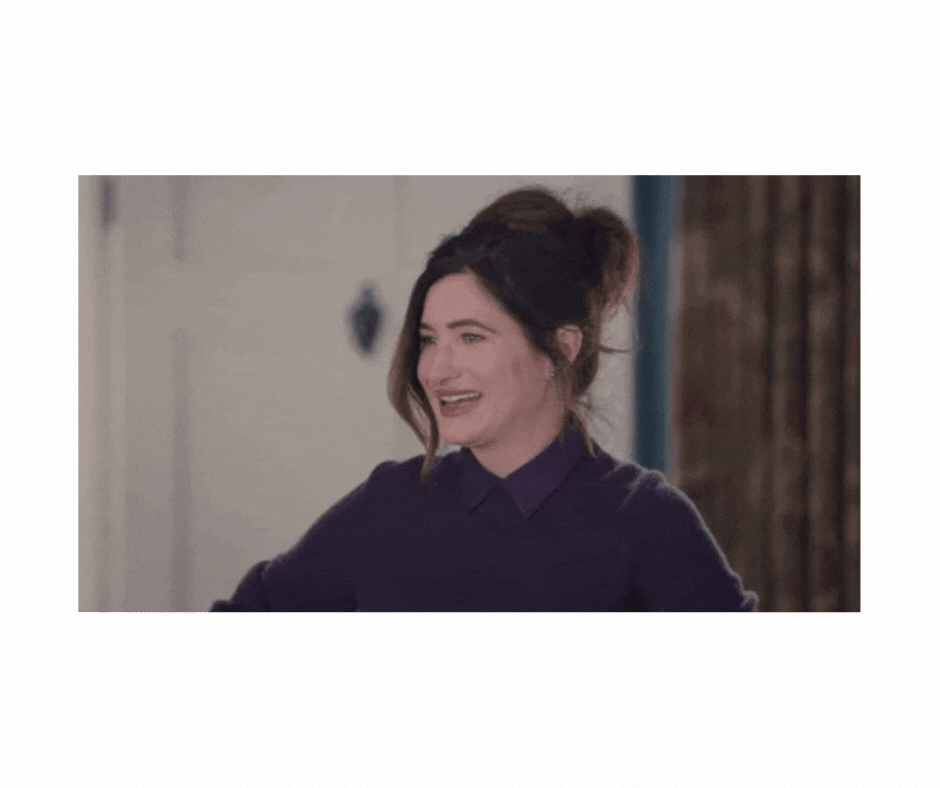 Why, Mom, can't you let go?
-Some mothers need a bit of a wake-up call that it's time to cut the strings and let their grown daughters fly free.
They may falter because of outdated patriarchal religious or cultural expectations that only grant power to women by encouraging them to have power over their daughters while denying them power elsewhere.
However, Suppose Mom has a full-blown personality disorder or is high in traits of those disorders. In that case, she will cling to her daughter for dear (emotional).., life-sucking out every bit of her daughter's vitality.
It is not unusual for both narcissistic personalities, especially the covert narcissistic mother disordered and borderline personality disordered mothers, to use their daughters to make up for their childhood deficits and look to their daughters as emotional partners.
Depending on your mother's wound, she will look to her daughter for similar but slightly different reasons.
To break it down-
Narcissistic mothers need to be superior, relevant, and in control.

Borderline Moms are unpredictable, clingy, and needy. They are obsessed with warding off fears of abandonment.
Your normal, healthy need to grow up and away triggers your mother's childhood wound.
Either way, when Mom can't let you go, she puts her needs ahead of your need to grow up, leave home, and make a healthy separation.
When she looks for you to take care of her- this is called parentification, and it traps you into a role that is not good for you.
If a mother is troubled and clingy and her daughter is empathetic, she will frequently take on the role of good daughter…
She is trapped in an unhealthy position… taking on making Mom's needs instead of becoming her person.
The cost can have far-reaching consequences.
How can this affect her daughter's ability to connect with a life partner?
Let's start with what a healthy mother/daughter dynamic looks like.
When a daughter leaves home and makes a healthy separation from Mom and Dad, ideally, she transfers her primary emotional connection from her parents to her partner. No doubt, leaving and being left is hard for mother and daughter. It involves loss and change for both.
Mothers need to let go, and daughters need to grow up and leave. Each has her separate emotional task.
But, leaving and being left is a necessary developmental task for the adult daughter and the Mom. Letting her go is the greatest gift you will give your daughter, and it will break your heart.
I should know. While my mother couldn't let me go smoothly or easily, I was determined to do better by my girls.
Yet, letting them go was one of the hardest things I've ever done.
Yet, as psychologist Pat Love states, adults need to have their emotional needs met by other adults. – period.
If this doesn't happen, life can't move on as it should.
An adult daughter will not be free to invest in her relationship with an adult partner fully. In other words, in health, the daughter needs to choose her partner over her mother.
This may sound harsh, but this is a healthy trajectory.
 Both Mom and Daughter have their particular challenges. 
Mom's job is to let go and accept her daughter's leaving the familial nest.
A daughter's job is to enter into an equal relationship with a peer and leave behind her role as a child.
This is the way of healthy development. Each task has its responsibilities. Leaving home and making your own home is the healthy trajectory, one paved with both loss and gratification. Letting go is the path toward growth. 
However, when mothers make their adult daughters feel responsible for their emotional well-being, things are upside down.
Only dysfunction and misery follow.
Daughters resent having to care for Mom emotionally. Underneath it all, they know something isn't right. Asking your daughter to take care of you emotionally, to be the person they look to for closeness and connection as adults… places an unnecessary burden on your daughter.
This emotional burden traps daughters in the good daughter role and is part of the good daughter syndrome.
Here is how this happens –
Yes, a mother who appropriates her daughter is treating her as an extension of herself. In doing so she fails to acknowledge and respect that daughter as exists separately-  not to serve the narcissistic mother's needs.
It sends the message of no-confidence to their daughters. When Moms continue to give their daughters unwanted advice and interfere in their lives well into adulthood, they are telling their daughters that they can't handle the responsibilities of adulthood.
Narcissistic mothers look to their daughters for narcissistic supply- relevance, superiority, or to have power over them. In contrast, borderline mothers are more likely to cling to their daughters to ward off their fear of abandonment.
It is a mother's job to release her daughter into her own life as she becomes an adult. Mothers who don't let go are interfering with the healthy trajectory of entering adulthood.
Let me know in the comments if your Mom has let go.
Sources
Golomb, Elan Ph.D. (1992). Trapped in the Mirror: Adult Children of Narcissists and Their Struggle for Self. New York, N.Y.: William
Morrow.Lawson, Christine Ann. (2004). Understanding the Borderline Mother: Helping Her Children Transcend the Intense, Unpredictable, and Volatile Relationship. New York: Rowman& Littlefield Publishers Inc.
Lerner, Harriet. (1985). The Dance of Anger: A Woman's Guide to Changing the Patterns of Intimate Relationships. New York, N.Y: HarperCollins.
McBride, Karla. (2008). Will I Ever Be Good Enough? Healing the Daughters of Narcissistic Mothers. New York, N.Y.: Free Press.
Miller, Alice. (1997). The Drama of the Gifted Child: The Search for the True Self. revised edition New York, N.Y: Basic Books
Raise Awareness TWEET IT OUT –
When mothers look to their daughters to be their primary emotional partner, this interferes with the daughter's emotional growth.
Click To Tweet
It is mom's job to, let go and accept her daughter's leaving.
Click To Tweet
Mom must let go to set the stage for a no strings attached adult relationship with her daughter later in life.
Click To Tweet
No doubt, leaving and being left is hard for mother and daughter. It involves loss and change for both.
Click To Tweet
When a mother looks to her daughter to be her primary emotional partner, this is called parentification. This holds daughters back from fully living their own adult lives.
Click To Tweet
Leaving and being left is a necessary developmental task for both the adult daughter and the mom. Hard, but necessary.
Click To Tweet