( Please note- The following specifically focuses on the experience of daughters parented by mothers with untreated BPD. Not every symptom will affect every daughter, and certainly not to the same degree. My observations are based on 30 years of clinical practice and current documented scientific research – see sources. It is not my intention to discount the efforts of mothers who have suffered from BPD and are trying their best. Personality disorders are not moral failings. They are, more times than not…. a response to trauma. Awareness is the antidote to stopping the cycles of trauma passed down from mother to daughter.)
For most children, Mom is a safe home base.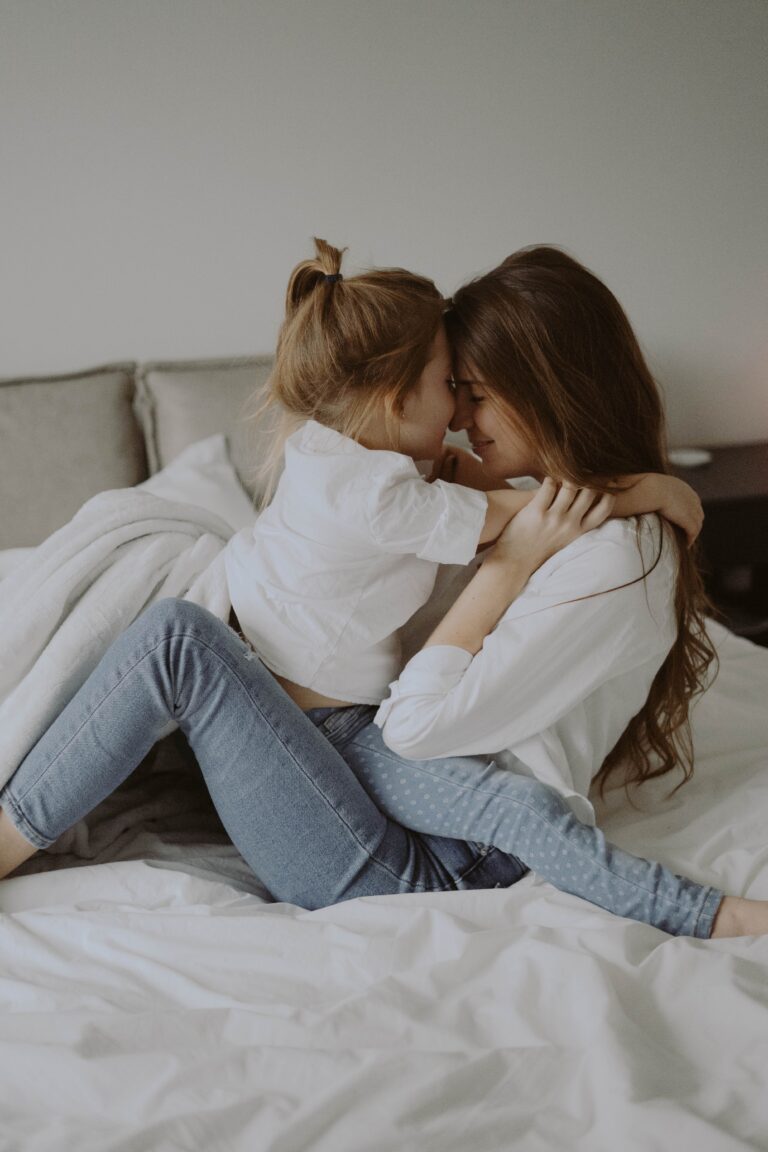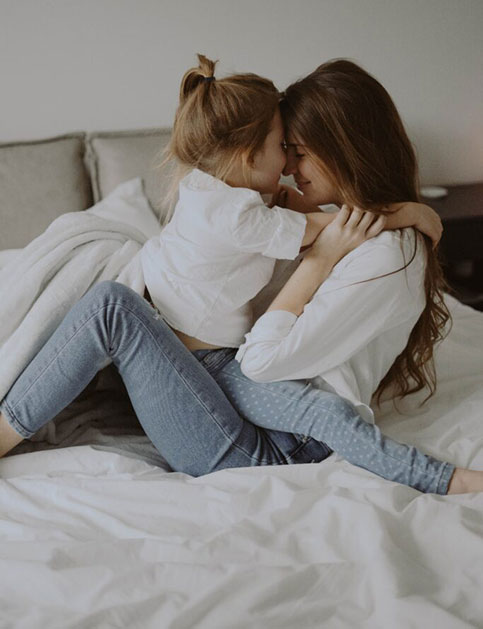 She is the lap you come home to… and the lap you push off from. In the developmental dance from dependence to independence, a daughter needs Mom as a solid base of support- a mature version of what she hopes to become.
Ideally, Mom is the one who can make it all better when the world gets too scary.
But what if your mother has a borderline personality disorder and is the scary one?
What if, instead of being a port in the storm… what if Mom is the storm.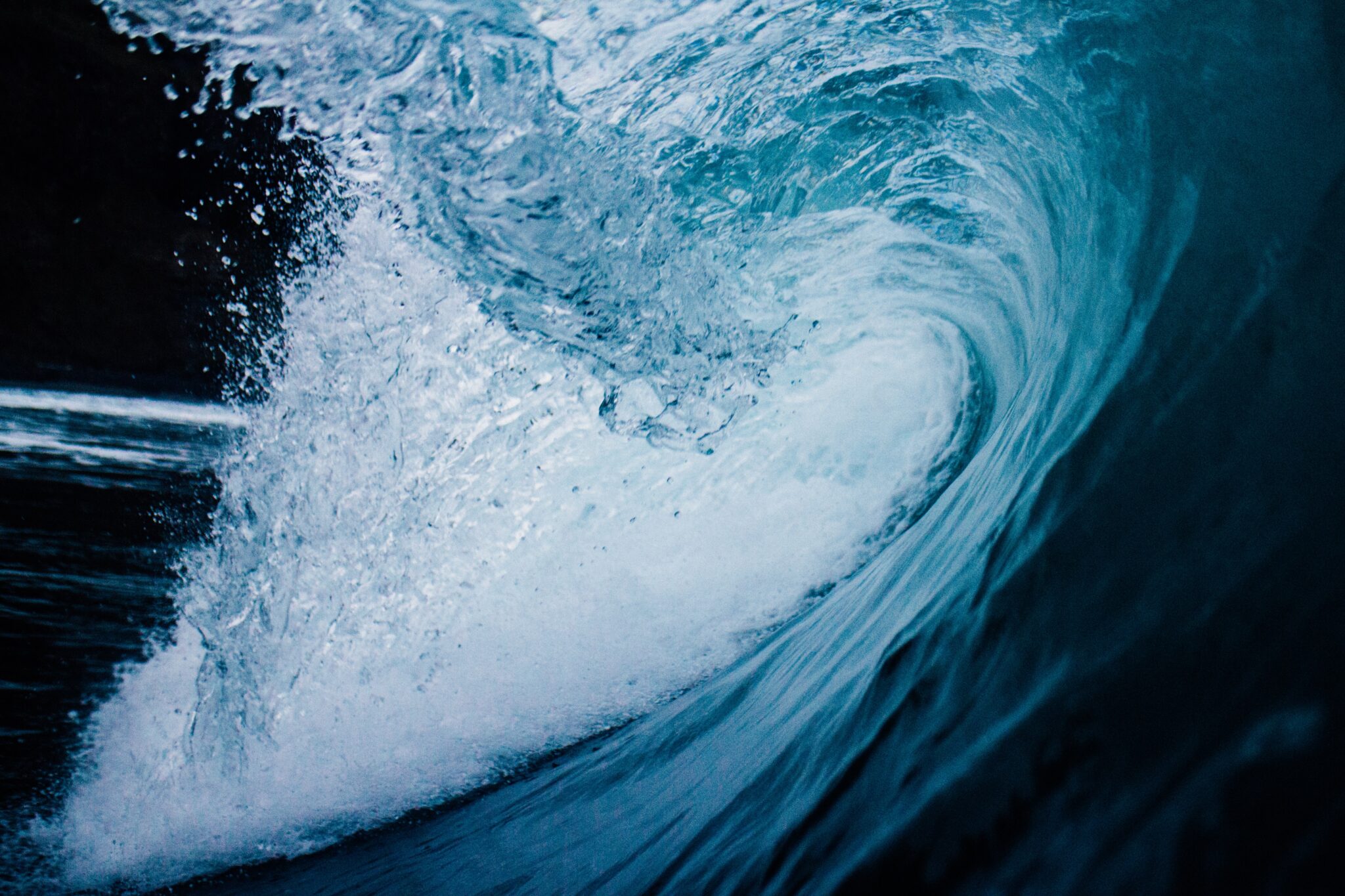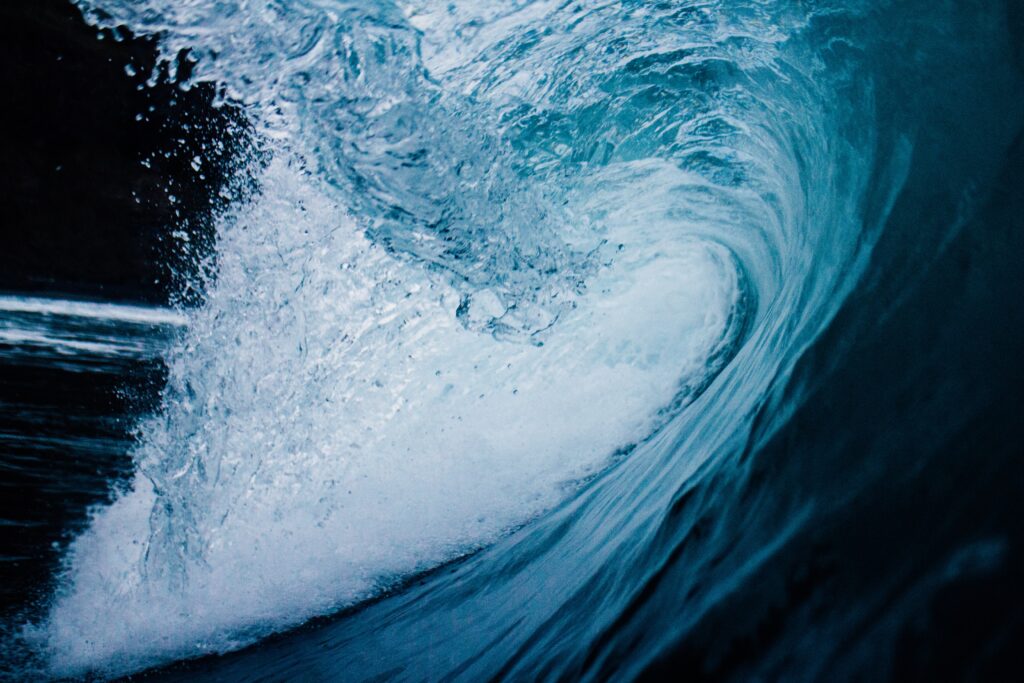 What if mom is raging, out of control, self-destructive… and unpredictable?
Where do you go? What do you do?
In those moments when you were a child, scared, hurting, and alone…  you might have turned to Mom, and your BPD Mother couldn't help you.
 If she had no help for the storm raging inside of herself, she couldn't help you. 
Caught in a raging sea of emotion, she might have pulled far away from you into her own world, leaving you all alone.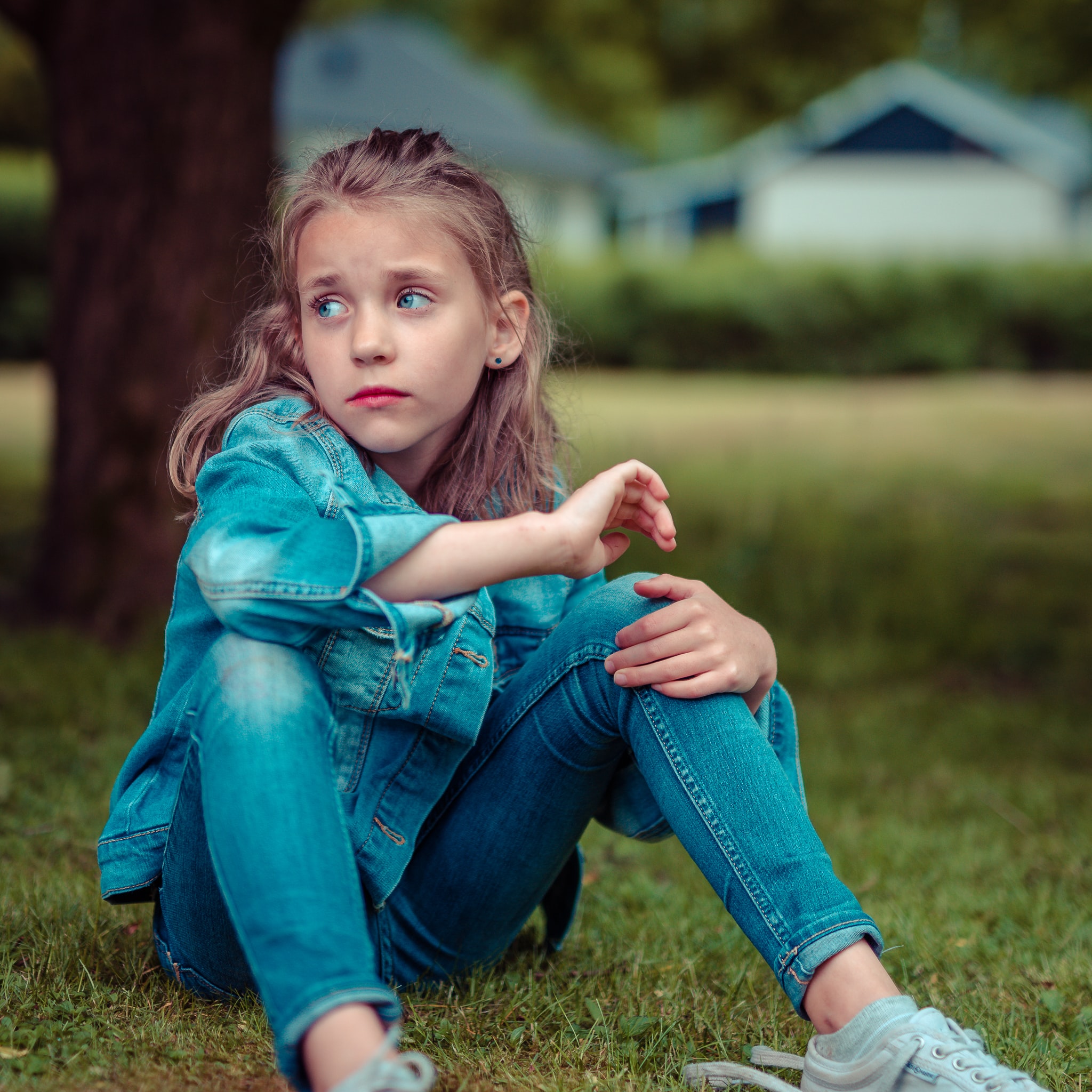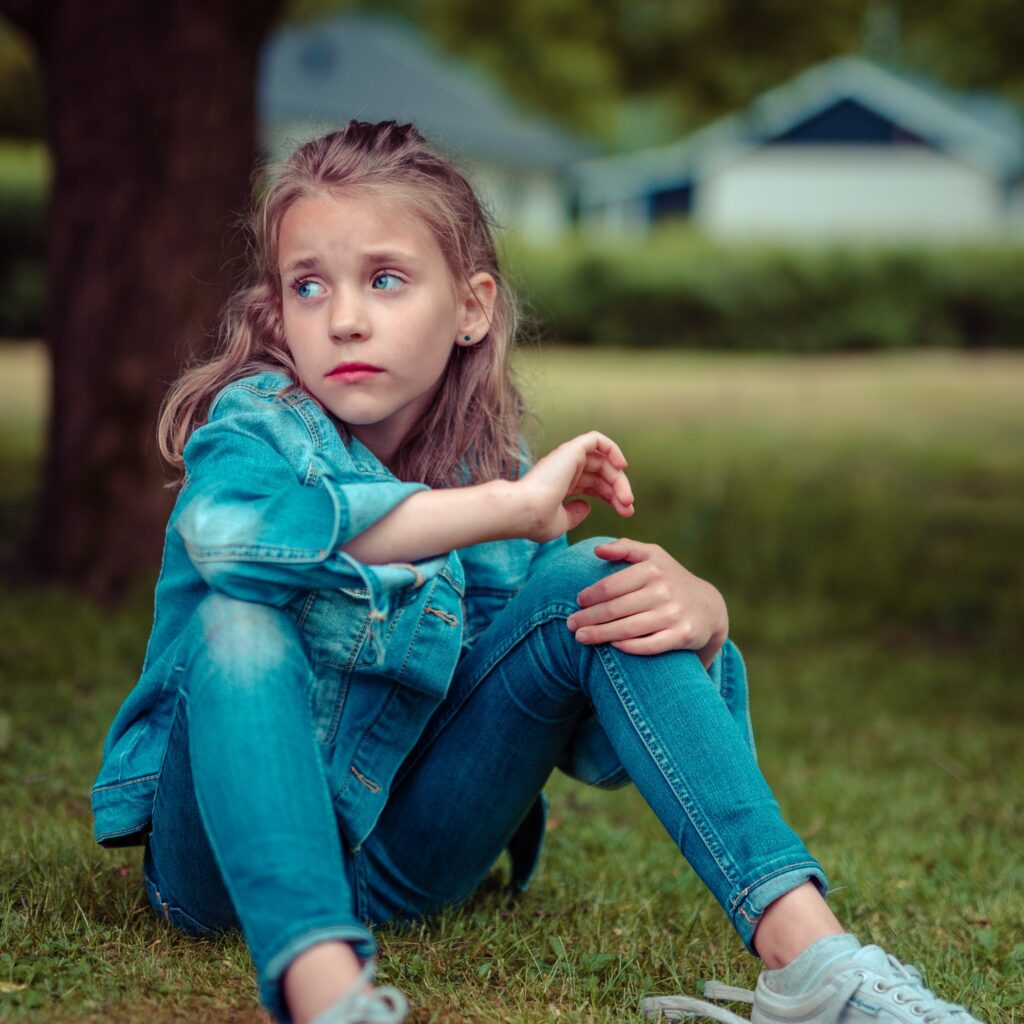 OR… sensing you wanted closeness, your BPD Mom might have drawn you in close, perhaps too close.
While this might have felt good initially, you soon realized the closeness was to stabilize and reassure her, not you. As a result, you might have felt it was not comforting but instead demanding, clingy, and desperate.
If this was true for you, you couldn't break away without bringing on her upset.
And like a drowning person, if she felt terrified of abandonment herself, she might have clung to you as if her emotional life depended on it –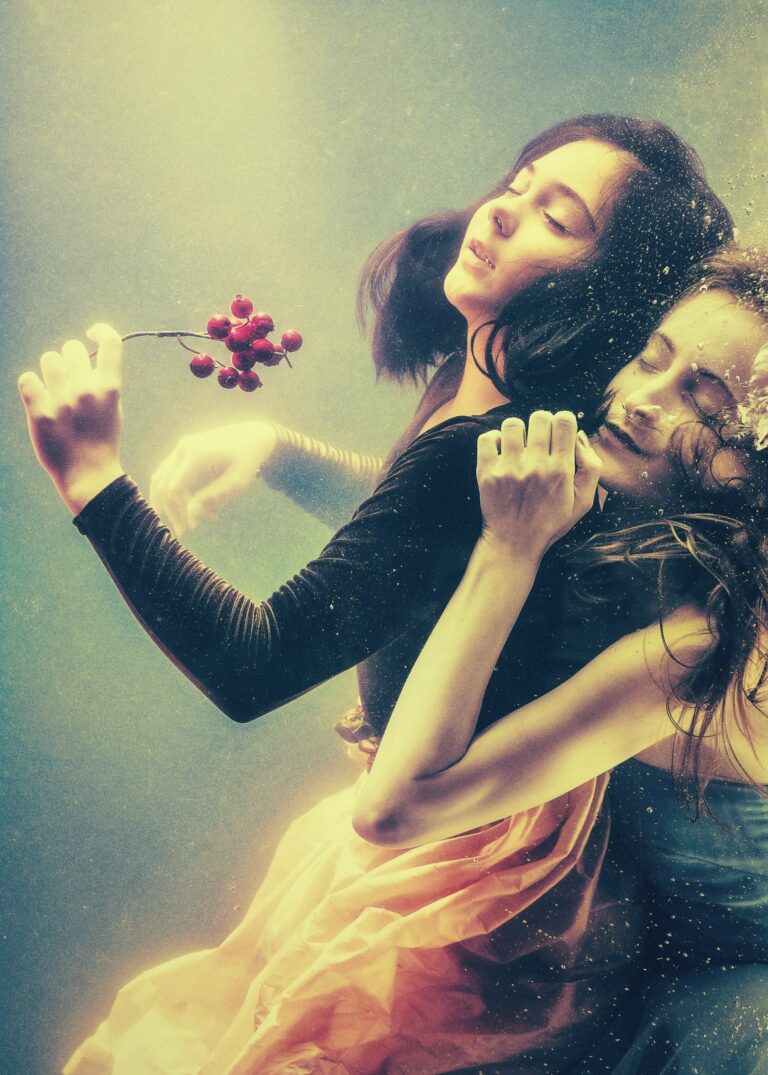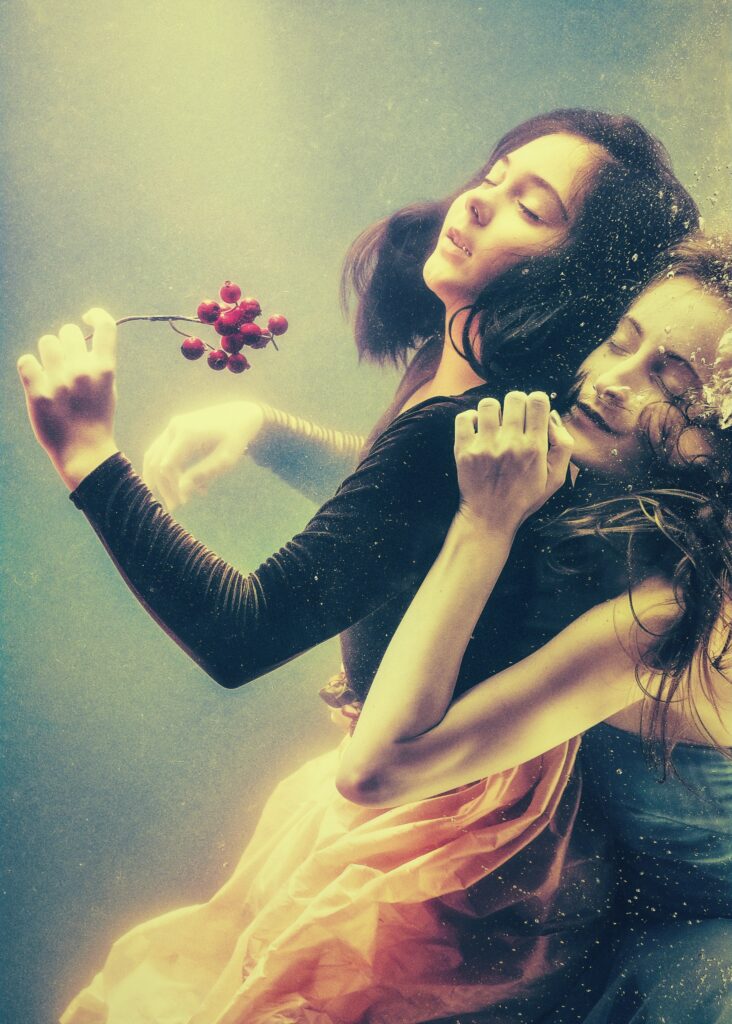 SUFFOCATING. OVERWHELMING. OPPRESSIVE.
You might have worried that you would go under with her.
At other times you might have been left to witness Mom's churning, frantic attempts to fill her unbearable emptiness with men or alcohol, drugs, or drama. Either you were collateral damage to the drama or the focus of her drama.
SO.MUCH.DRAMA.
Either way, living in the emotionally upside-down world as a child with a BPD mother might leave you with emotional wounds that don't necessarily go away just because you've gotten older.
If so, without intervention, this relationship template from childhood can stay with you for a lifetime.
A Mother with untreated BPD, otherwise known as a mother with Borderline Personality Disorder, will most likely have trouble adequately meeting the demands of parenting. Without treatment, her disorder can threaten to deplete her of the stability, resilience, and maturity to be the central support every child needs.
And daughters, especially the attuned, sensitive daughter, are at risk of taking on the role of the good daughter.- working to make sure Mom is okay and okay with her.
Now let's turn to the characteristics of an (untreated) BPD mother that most often impact her child.
Caveat- (Some mothers with BPD get treatment and can parent effectively) It doesn't mean they love their children any less or they can't get better. However, to break the cycle, a daughter needs to become aware of the effect BPD has had on her so that she can heal.
In general,  the BPD Mother has primitive defenses or psychological coping mechanisms.
And…
Children, by definition, have primitive psychological defenses. Thus, being dependent on someone who has power over you and not having the maturity to go with that power can be terrifying for a child. In response to this challenging situation, children will frequently suppress their needs for the sake of the needy parent. This is clearly, to the detriment of the child.
Here are some traits of the BPD mother that can have a substantial impact on her daughter
Mom's 
Fear of abandonment– If Mom didn't have reliable, consistent caregivers at pivotal times in her development, she can be stuck on hyper-alert for signs a person close to them will leave them.
 Instability and volatility– because she has a combination of sensitivity and vulnerability, the BPD mother may never have had the chance to develop a stable sense of self. A child needs a parent to be consistent and predictable in order for them to feel secure.
Chronic sense of emptiness- lacking a reliable sense of core self, a BPD mother can turn to self-destructive impulsive activities to fill the void.
 Tendency to idealize and vilify others– through a process called splitting, a mother with BPD experiences people and in extremes -as all good or all bad. Thus her relationships are frequently in a state of turmoil.
7  Ways Your BPD Mother Might Have Impacted You
1. When you have a Borderline mom –you can find yourself walking on eggshells.
" I never know when Mom is going to lose it and… over what. I end up walking on eggshells around her."
Never knowing when her BPD Mother will get triggered and freak out (often without warning), her daughter learns to tiptoe around Mom,  suppressing her own needs to avoid upsetting Mom. She tries to be good for Mom, a Good Daughter.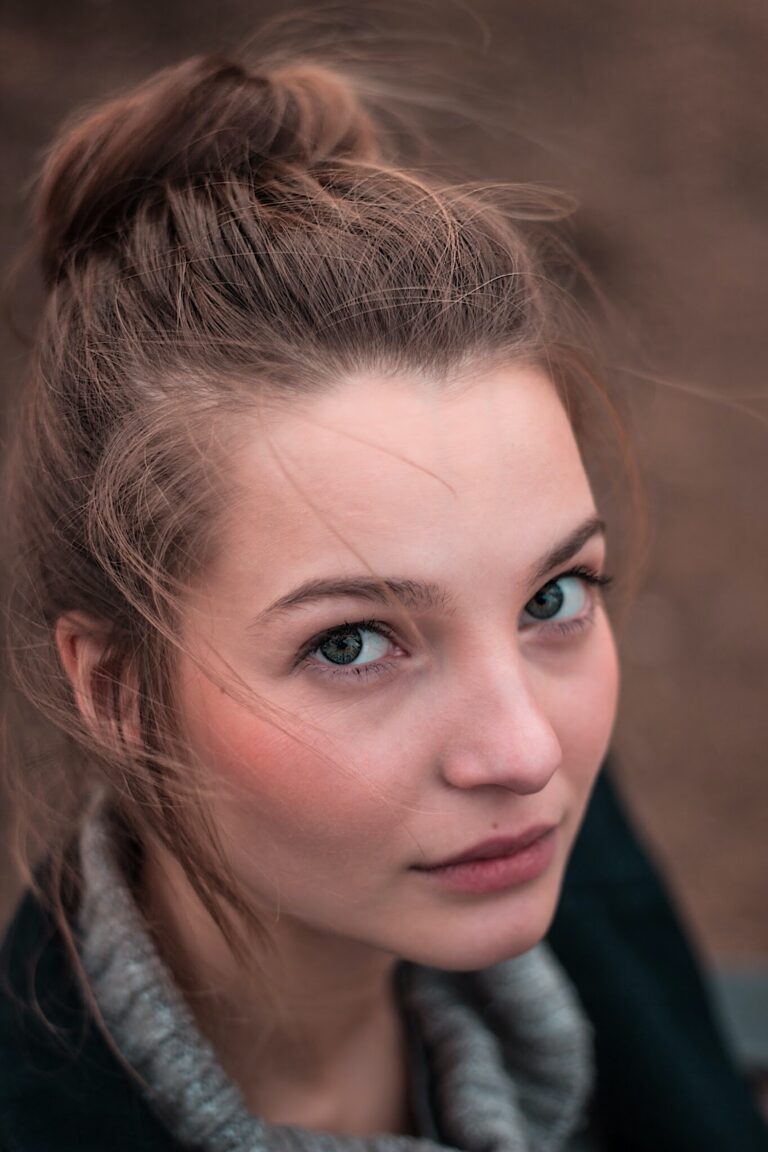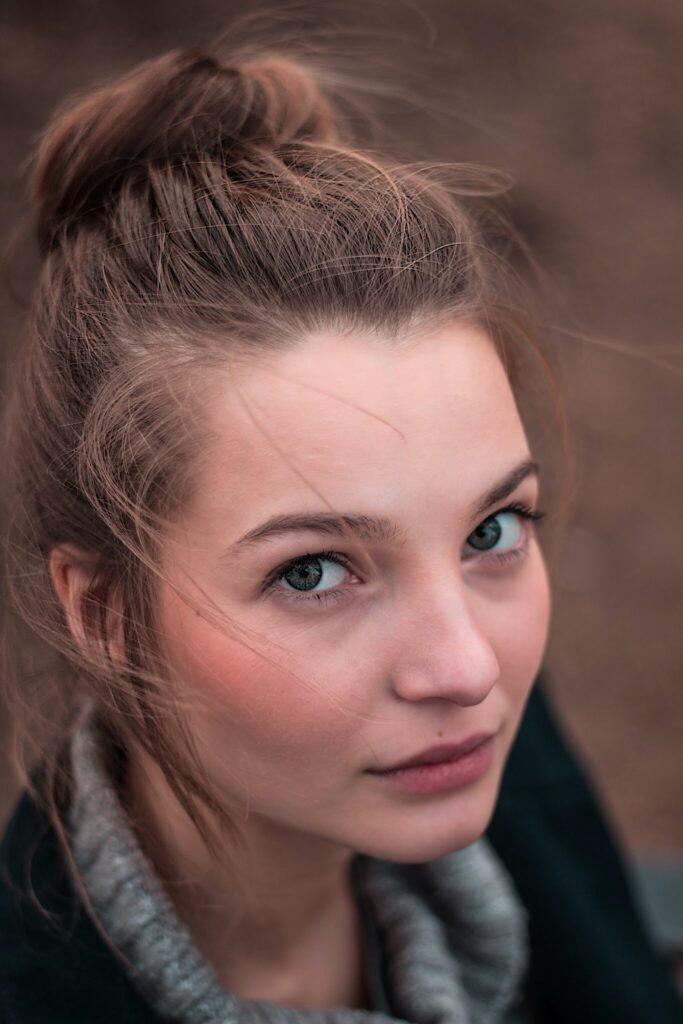 2. When you have a Borderline Mom – you can have trouble trusting your judgment.
"When it comes to making decisions I'm always second-guessing myself. I can't trust I'll make the right decisions when it comes to relationships."
Here is how this happens-
In early life, we look to our mothers to mirror our effect on them. Depending on our experience, we form an attachment template that we then extrapolate onto other significant relationships. In other words, we expect all close relationships to work similarly.
When Mom experiences you as her heroine one minute and the villain the next, you can't trust that you have a good handle on what to expect from others. And given your experience, how could you?
3. When you have a Borderline Mom- you can keep waiting for the other shoe to drop.
" I can't let down my guard and relax. I'm always waiting for the other shoe to drop…..because in my experience, it usually does."
A lifetime of experiencing Mom's unpredictable moods can train her daughter to be on constant high alert. In her experience, things go south, and they go south at the drop of a hat. You figure it's better to expect it… than to be taken by surprise. If you anticipate everything going sour, you won't be taken by surprise when it does.
4. When you have a Borderline Mom –you can constantly feel guilty.
"I always feel like everything is my fault even when I know it isn't. I'm terrified to dissapoint anyone for any reason."

Daughters of BPD mothers frequently internalize the belief that they are soley responsible for their Mother's happiness. Living with a BPD Mother can train her daughter to atttend to everyone else's needs rather than her own.

Thus she feels guilty when she attends to her own life.
5. With the BPD Mom- you can't say "No."
You would think I've committed a federal crime by the way Mom reacts… if I tell her, "No." I can't even consider it."
Because many BPD mothers can smell (or thinks they can) rejections a country mile away, she can become easily triggered. Thus her daughter may be afraid to refuse her mother anything for fear of the fallout.
They will say, It's just not worth it."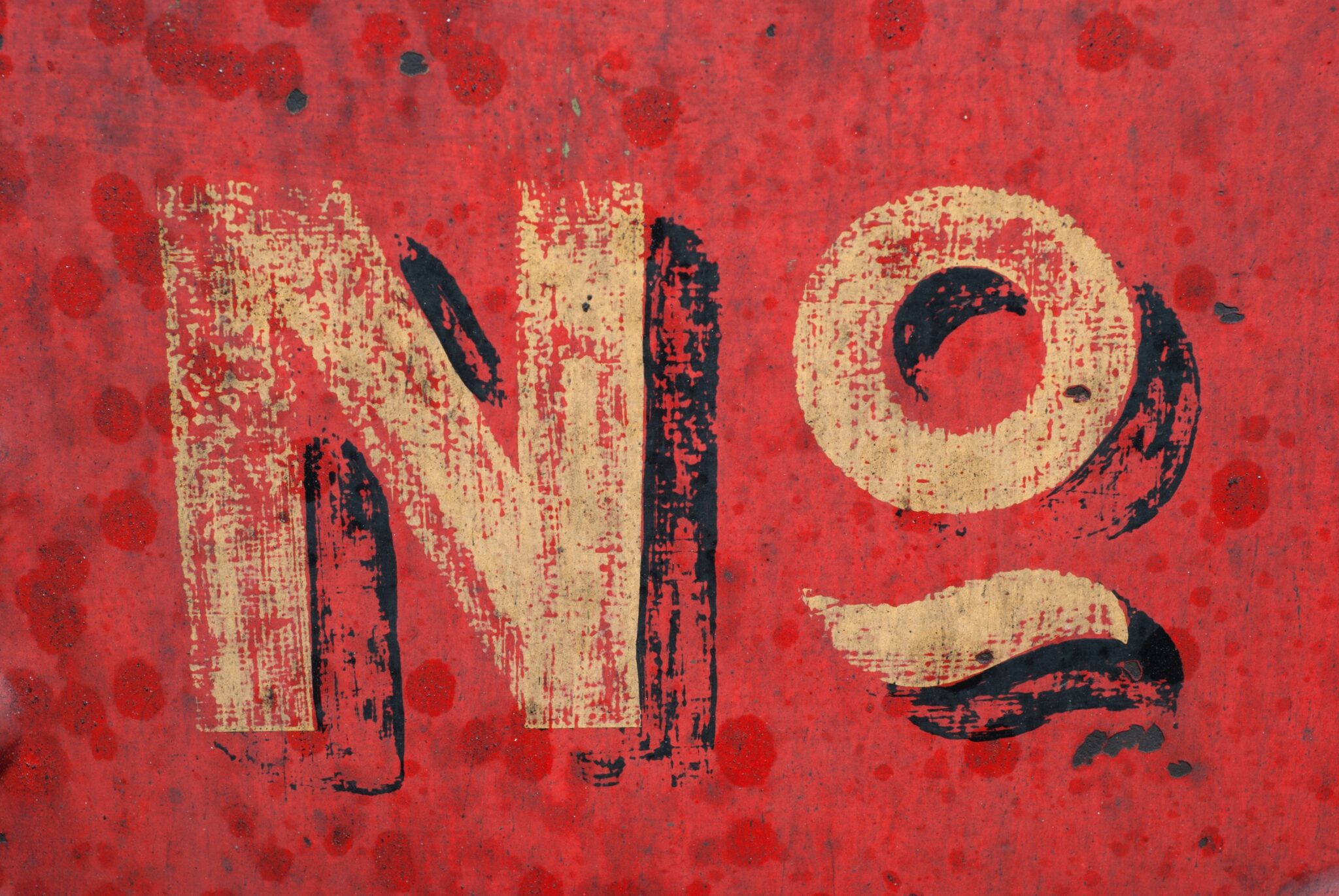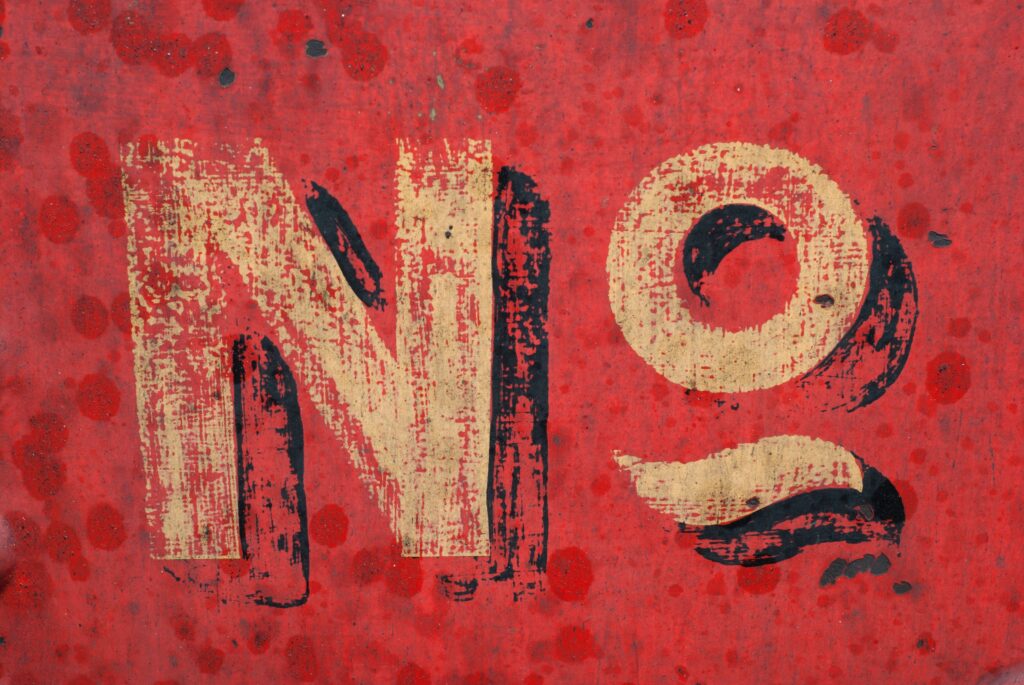 6. With the BPD Mom- you have trouble setting and sticking to boundaries.
" Setting a boundary makes me feel like I've broken a rule I didn't know was there."

Since boundaries are the antidote to enmeshment, even a normal one can set off Mom's alarm bells. No wonder the daughter of the BPD mother may feel like she's doing something wrong to set a boundary and is likely to cave at the first sign of pushback.
7. With the BPD Mom- you might wonder if you're the crazy one.
"I'm not sure what is normal anymore. Life has been such a chaotic roller coaster I think I have permanent vertigo. I just want peace and normal life. "
Because children look to their caregivers for emotional feedback, they need dependable mirroring to navigate their own emotional life. If when they look to their parent for consistent feedback and instead get distorted reflections, they may feel emotionally unsteady themselves.
Here's the truth about you and your BPD mother-
You're not bad, and you're not crazy. You were (most likely) having an absolutely normal reaction to an abnormal situation. It is very likely that you've done the work of two people to survive. In fact, you've probably been doing a high-wire act your entire life-balancing your BPD mother's ever-changing needs with your own.
You don't know that you can come down and take a seat. You don't have to work so hard. It really isn't up to you to keep another person afloat.
Understanding the impact of a BPD mother's parenting on you is the first step toward recovery. But, of course, you can't deal effectively with something you don't understand in the first place- who could? And besides, this personality disorder is one of the trickiest disorders to deal with.
However, you can empower yourself with knowledge and the right plan to deal with it. And the plan involves bringing the center of attention back to yourself. It isn't easy, but it is doable.
If you need more support on how to deal with your borderline mother without being paralyzed by guilt, my book The Good Daughter Syndrome. If what you've read so far is helpful, this book has the power to change your life.
( If you'd rather listen-here is the audio version)
First, find out if you are caught in the good daughter trap here.
---
Sources –
From the NCDI -"In sum, parenting behaviors that have been found to characterize mothers with BPD include insensitive forms of communication, such as critical, intrusive, and frightening comments and behaviors. Additionally, these mothers may be likely to engage in role confusion with their children and may reinforce their children for taking on the role of a parent or friend. Finally, mothers with BPD report experiencing high levels of distress in roles as parents which could lead to abuse out of frustration and hopelessness."
Stepp, S. D., Whalen, D. J., Pilkonis, P. A., Hipwell, A. E., & Levine, M. D. (2011). Children of Mothers with Borderline Personality Disorder: Identifying Parenting Behaviors as Potential Targets for Intervention. Personality disorders, 3(1), 76. https://doi.org/10.1037/a0023081
"Furthermore, it seems that mothers with BPD may engage in a greater number of negative parenting behaviors, which may increase their offspring's risk for psychopathology (e.g., Johnson et al., 2006). The combined effects of maternal inconsistency across emotion socialization as well as monitoring, for example, may create an environment invalidating enough to contribute to the development of BPD in the offspring."
Apter, Terri. (2013). Difficult Mothers: Understanding and Overcoming Their Power New York, N.Y.: W.W. Norton and Company.
Lawson, Christine Ann. (2004). Understanding the Borderline Mother: Helping Her Children Transcend the Intense, Unpredictable, and Volatile Relationship. New York: Rowman& Littlefield Publishers Inc.
Lerner, Harriet. (1985). The Dance of Anger: A Woman's Guide to Changing the Patterns of Intimate Relationships. New York, N.Y: HarperCollins. 
Miller, Alice. (1997). The Drama of the Gifted Child: The Search for the True Self. revised edition
New York, N.Y: Basic Books
Faber, A., & Mazlish, E. (2006). How To Talk So Kids Will Listen & Listen So Kids Will Talk. New York, N.Y.: Scribner
Furman, Erna. (1992). Toddlers and Their Mothers: a study in Early Childhood Development. Madison Connecticut: International Press.
Fraiberg, Selma. (1996). The Magic Years: Understanding and Handling the Problems of Early Childhood. New York, N.Y.  Simon and Shuster.
Harris, N. B. (2014).How childhood trauma affects health across a lifetime (16 min video): https://www.ted.com/talks/nadine_burke_harris_how_childhood_trauma_affects_health_across_a_lifetime?language=en
Kaplan, Louise J. (1978). Oneness and Separateness: From Infant to Individual. New York, N. Y. Simon&Schuster.
Mahler, M. Pine, F., Bergman, A. (1975). The Psychological Birth of the Infant: Symbiosis and Individuation, New York, N.Y. Basic Books, Inc.  
A note from research on the treatment of borderline personality disordered mothers https://www.verywellmind.com/borderline-personalities-425472 "At least one study has found that individuals with different presentations of BPD may respond differently to treatment. In this study, individuals from the severely disturbed-internalizing subtype did not see symptom improvement with treatment, whereas those in the anxious-externalizing and withdrawn-internalizing subtypes did.

3″ 
---
Frequently Asked Questions:
Daughters of BPD mothers have trouble trusting themselves and others, frequently have low self-esteem and struggle with feelings of guilt and anxiety.
Their primary wound is abandonment.
Because of their mother's fear of abandonment and volatile mood swings, their daughters feel responsible for their mother's unhappiness.
Her borderline mother's extreme mood swings and tendency to vilify people who disappoint her make her daughter afraid of setting her mother off.