"Mom calls me multiple times a day. Sometimes I don't pick up. I put off calling her back as long as I can.

It hurts her feelings and, well,  I can't stop feeling guilty. She just can't let me go so that I can live my own life."

When Mom won't let go…this causes understandable and predictable problems for her daughter, problems that can have far reaching effects and last a lifetime.
As a psychotherapist, I have heard the same issue more times than I can count.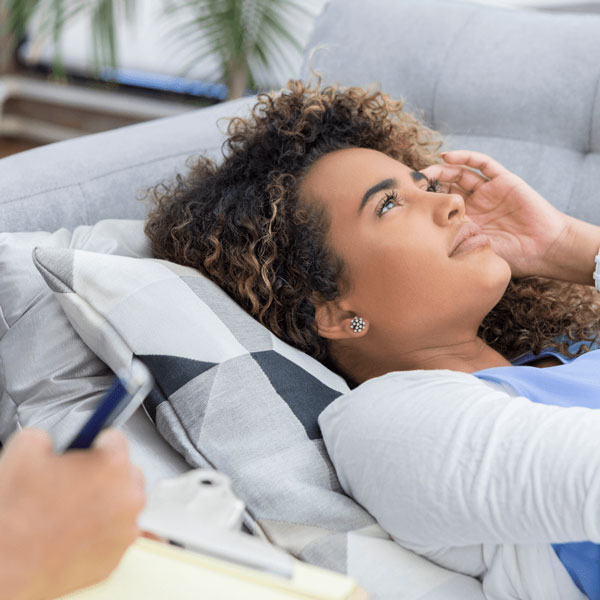 See if you can relate-
Mom weighs in, offers up "suggestions" and intrudes on your decisions. Mom questions your every move and gives you unsolicited advice. When you've had enough you snap at her and she comes back with, " I was only trying to help".
Or maybe you've been dying to say something.. but you are paralyzed with the fear she will take what you have to say you as a rejection of her- so you swallow your anger and say nothing while you feel your resentment grow and grow?
You always thought when you became an adult your mother would respect you as a peer.
In other words…
You thought when you became an adult Mom would let you go?
I understand.
Most adult daughters think Mom will at least loosen up the controls when they become adults. Unfortunately, here you are waiting for your permission slip to become an adult. You hope against hope Mom will recognize that you are grown and let you make your own adult decisions. Is that too much to ask?
Apparently so.
You see the problem didn't just start here. In fact, these patterns have been there all along throughout your development– hidden in plain sight. You just didn't see them,
not fully.
Mom's overreach, her intrusions, has been baked into her brand of mothering from the start.
Her style of mothering is so normalized that it has become like the air that you breathe.  Yet all the while, she held you back and appropriated you because of her own insecurities.  Driven by unconscious forces, she didn't even fully know she was doing it…,
not really.
When this is your childhood reality, you don't know any better.
All you do know is that you are deathly afraid of leaving Mom out or disappointing her. You are sure Mom will take it as a rejection and either crumble or pay you back… double.
You tell yourself, "let her have her say, it's just easier that way."
When Mom treats you as her therapist or best friend.
Her relationship problems, her complaints about your dad, nothing is off-limits and you seriously wish they were. But, it's been like this forever.  She's told you things that were too much for a kid to handle… and it never stopped. She still calls you when things go badly and talks and talks and talks…
She expects that you will take her side in every fight and there are plenty of them. Truth be told, you aren't allowed a separate opinion. You feel like the only acceptable opinion is an echo of hers.
Talking with Mom is more like a monologue with you trapped as the audience.
Either way, this kind of "closeness" can feel suffocating.  You just want the freedom to live your life without Mom's input or worrying she will be hurt if you make a move without her. Instead, you toggle between guilt and resentment– never knowing if you are ungrateful or unlucky.
I'm here to tell you; there's a problem and it's not you.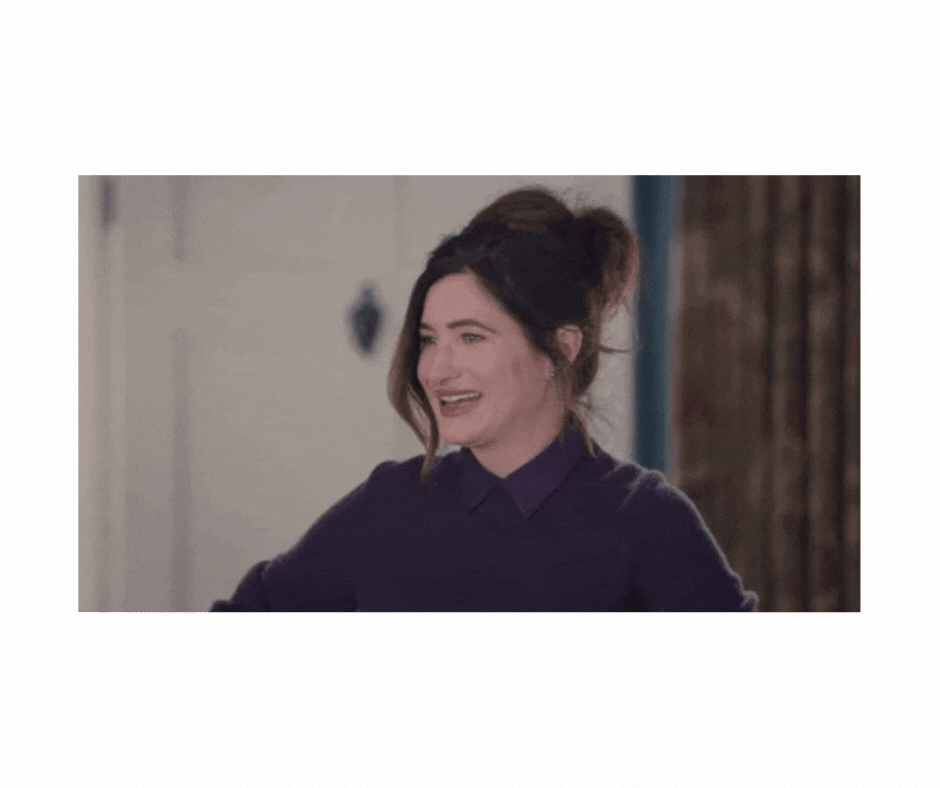 Why Mom can't let go?
If she has a full-blown personality disorder she will cling to her daughter for dear (emotional) life-sucking out every bit of her daughter's vitality. It is not unusual for both narcissistic personality disordered and borderline personality disordered mothers to use their daughters to make up for their own childhood deficits and look to their daughters to be an emotional partner. Depending on your mother's wound, she will look to her daughter for similar but slightly different reasons.
Narcissistic mothers need to be superior, relevant, and in control.

Borderline Moms are unpredictable, clingy, and needy. They are obsessed with warding off fears of abandonment.
Your normal, healthy need to grow up and away triggers your mother's childhood wound.
Either way, when Mom can't let you go she is putting her needs ahead of your need to grow up, leave home, and make a healthy separation.
When she looks for you to take care of her- this is called parentification and it traps you into a role that is no good for you.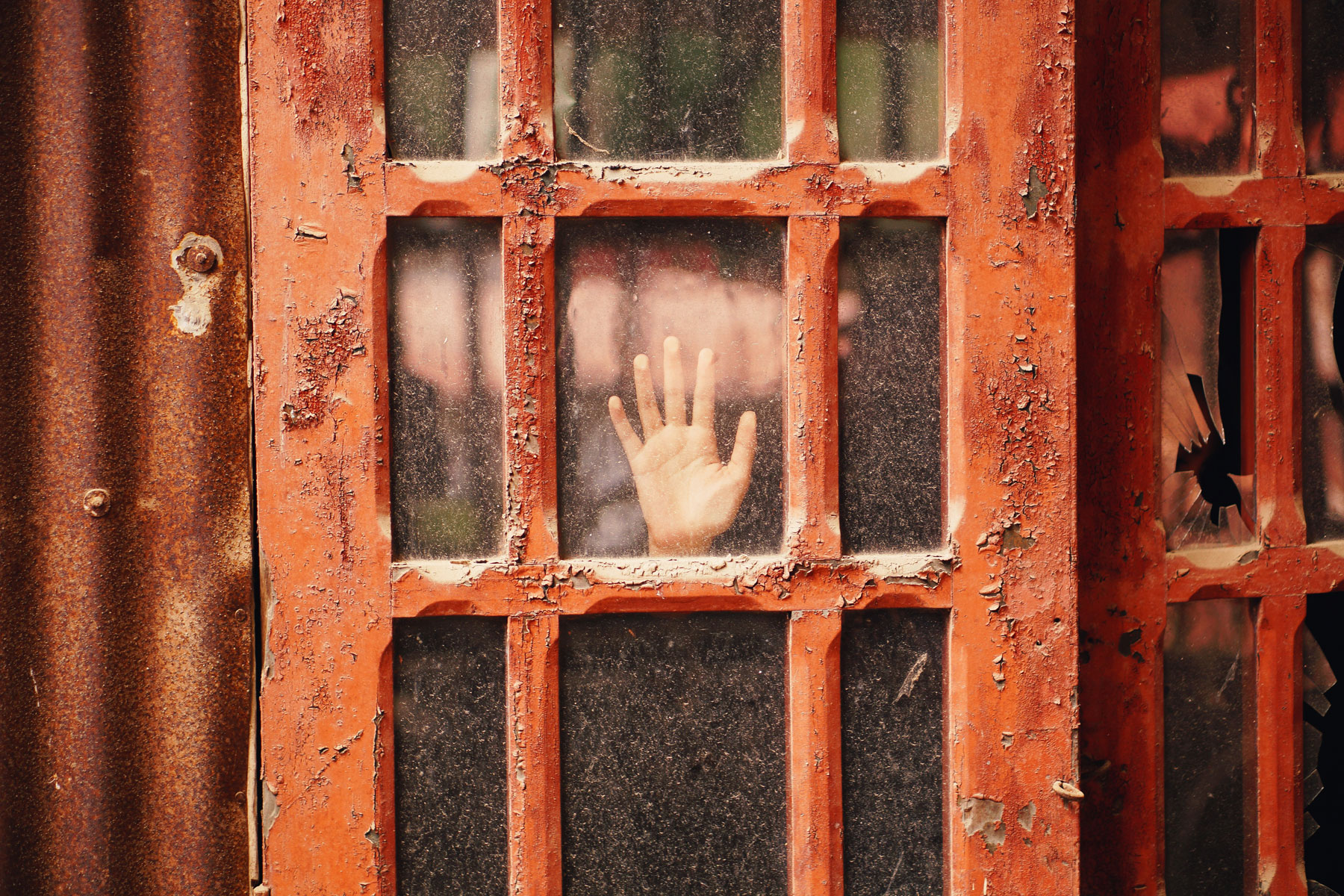 When Moms with an underlying personality disorder Narcissistic, Borderline, or Histrionic, turn to their daughters to meet their unmet emotional needs their daughters feel guilty for their natural strivings for independence.
If a mother is troubled and clingy and her daughter has taken on the role of good daughter,
She is trapped in an unhealthy position… taking on making mom's needs instead of becoming her own person.
Needless to say, The cost can have far-reaching consequences.
How can this affect her daughter's ability to connect with a life partner?
Let's start with what a healthy mother/daughter dynamic looks like.
When a daughter leaves home and makes a healthy separation from mom and dad ideally she transfers her primary emotional connection from her parents to her partner. No doubt, leaving and being left is hard for mother and daughter. It involves loss and change for both.
Mothers need to let go and daughters need to grow up and leave.  Each has her own separate emotional task.
Leaving and being left is a necessary developmental task for both the adult daughter and the mom. Letting her go is the greatest gift you will give your daughter and it will break your heart. I should know. While my own mother couldn't let me go smoothly or easily, I was determined to do better by my girls.
Yet, letting them go was one of the hardest things I've ever done.
Yet, as the psychologist, Pat Love states, adults, need to have their emotional needs met by other adults. – period.
If this doesn't happen life can't move on as it is supposed to.
An adult daughter will not be free to fully invest in her relationship with an adult partner. In other words, in health, the daughter needs to choose her partner over her mother. This may sound harsh but this is the healthy trajectory.
 Both Mom and Daughter have their separate challenges. 
It is Mom's job to, let go and accept her daughter's leaving the familial nest.
It is a daughter's job to enter into an equal relationship with a peer and leave behind her role as a child.
This is the way of healthy development. Each task has its own responsibilities. Leaving home and making a home of your own is the healthy trajectory, one paved with both loss and gratification. Letting go is the path towards growth.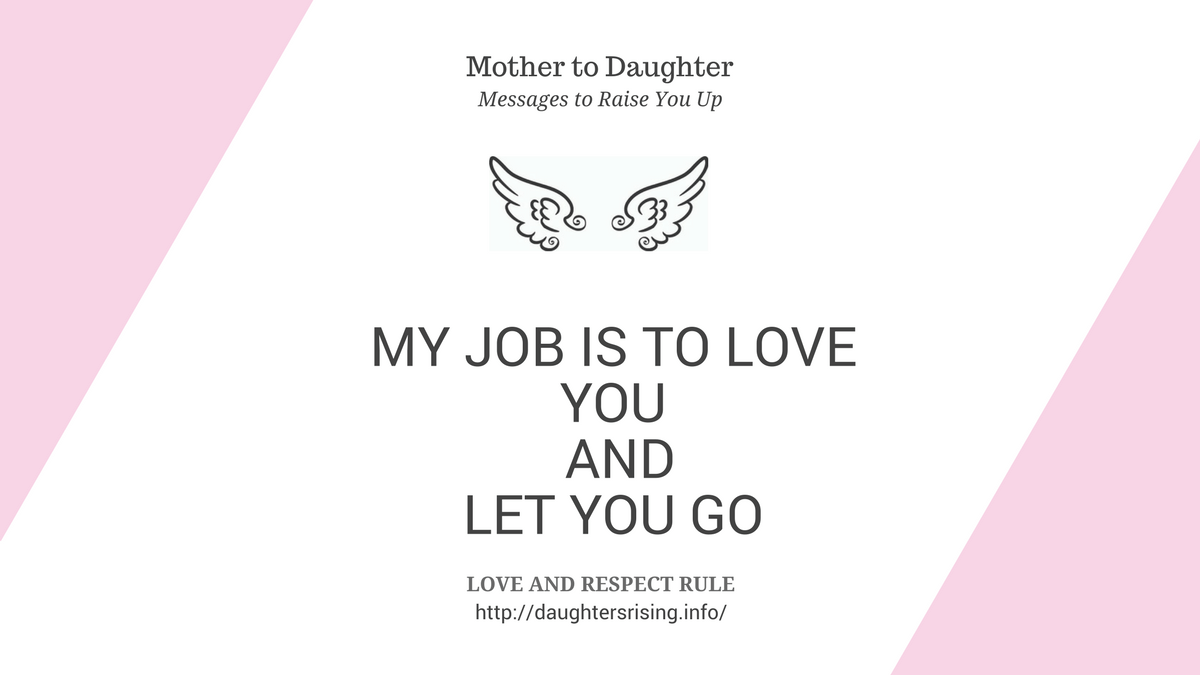 However, when mothers make their adult daughters feel responsible for their emotional well-being, things are upside down.
Only dysfunction and misery follow.
Daughters resent having to care for mom emotionally. Underneath it all, they know something isn't right. Asking your daughter to take care of you emotionally; to be the person they look to for closeness and connection as adults… places an unnecessary burden on your daughter.
This emotional burden traps daughters in the role of the good daughter and part of the good daughter syndrome.
Here is how this happens –
A postscript-
If you find yourself caught in the grip of this unhealthy dynamic, don't despair. There is a way out. A way that is kind and fair and sane. It isn't easy, but it is possible.  I've led daughters like you through the valley of struggle to the other side.
Find your first step (below) and take it. Your life is waiting for you.
1)If you see yourself in this good daughter role there are steps you can take.
2) If you need a script to tell mom to take a step back and stop giving unwanted advice here is one that is kind and respectful.
3) If you suspect mom might be Narcissistic, Borderline, or Histrionic, or has traits of these disorders here is a way to tell.
Let me know in the comments if your mom has let go.
Raise Awareness TWEET IT OUT –
When mothers look to their daughters to be their primary emotional partner, this interferes with the daughter's emotional growth.
Click To Tweet
It is mom's job to, let go and accept her daughter's leaving.
Click To Tweet
Mom must let go in order to set the stage for a no strings attached adult relationship with her daughter later in life.
Click To Tweet
No doubt, leaving and being left is hard for mother and daughter. It involves loss and change for both.
Click To Tweet
When a mother looks to her daughter to be her primary emotional partner, this is called parentification. This holds daughters back from fully living their own adult lives.
Click To Tweet
Leaving and being left is a necessary developmental task for both the adult daughter and the mom. Hard, but necessary.
Click To Tweet
This is how we Rise!
DO YOU EXPERIENCE THE "GOOD DAUGHTER" SYNDROME?
Do you have a Narcissistic or Difficult Mother? Are you the "Good Daughter"? The Rebel? or The Lucky One? Take the quiz and find out!