( READ/WATCH/LISTEN -For the audio version of strategies for dealing with a narcissistic mother – go to the end of the post)
Before we dig into laying out strategies for dealing with narcissistic mothers – let's establish if Mom is Narcissistic or is high in Narcissistic traits
Does she-
 regard herself as superior to others?
exhibit arrogance?
 break the rules or exploit others to get what she wants?
thinks she is special, more special than everyone else?
 exaggerate her achievements and talents?
have a high need for praise and admiration?
envy others or thinks others envy her?
 lack empathy or is tone-deaf about how things land with others?
 have a sense of entitlement and think she deserves special treatment just for being who she is?
Now let's smoke out the trickier version of Narcissism – the covert, vulnerable, or inverted Narcissist.
Frequently, only her daughter will encounter her more manipulative tactics. The covert narcissistic Mom knows how to put on a good social front and may be seen by others as exemplary or even a martyr.
-The covert narcissist may transfer her need to be special and superior to her daughter and appropriate her for her own glory. Behind the scenes, she will micromanage her daughter's every action and control her life like a master puppeteer.
-She is forever " fixing" her daughter and putting pressure on her to be perfect. The covert narcissistic mother has a black belt in manipulation. Instead of being outwardly braggadocious, she weaponized guilt and exploits her daughter's wish to be good for mom.
What makes her especially dangerous to her daughter is that she has the developmental advantage and has been priming her daughter throughout her development, taking over her sovereignty.
As an adult, her daughter is so used to being Mom's pawn that she feels like she's betraying her mother when she answers the call to grow up and away.
If her daughter dares to push back, she will hear things like. " I guess I'm just a horrible mother," She will forever be the victim, always the victim.
Basically, this narcissist has the same dysfunction but disguises these traits by pretending to be the opposite. Tricky indeed.
"Okay, so now I've established that she's a narcissist, overt or covert  (or high trait)… but I need strategies for dealing with a narcissistic mother that work."
Exhausted, demoralized, and frustrated, if you are a daughter of a narcissistic mother…you are at the end of your rope or will be in the near future.
Maybe you've thought about going no contact, telling her off, or simply hoping she will change. All you know for sure is that you've had enough pain and drama for one lifetime.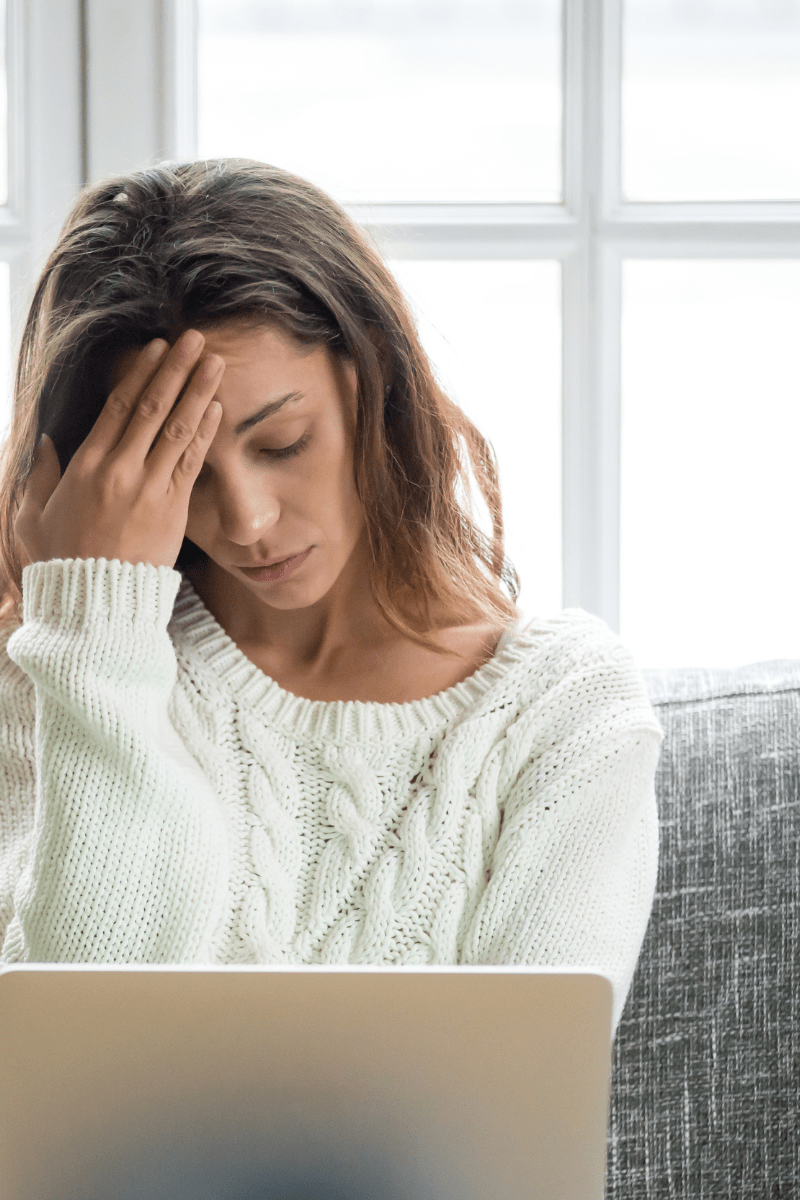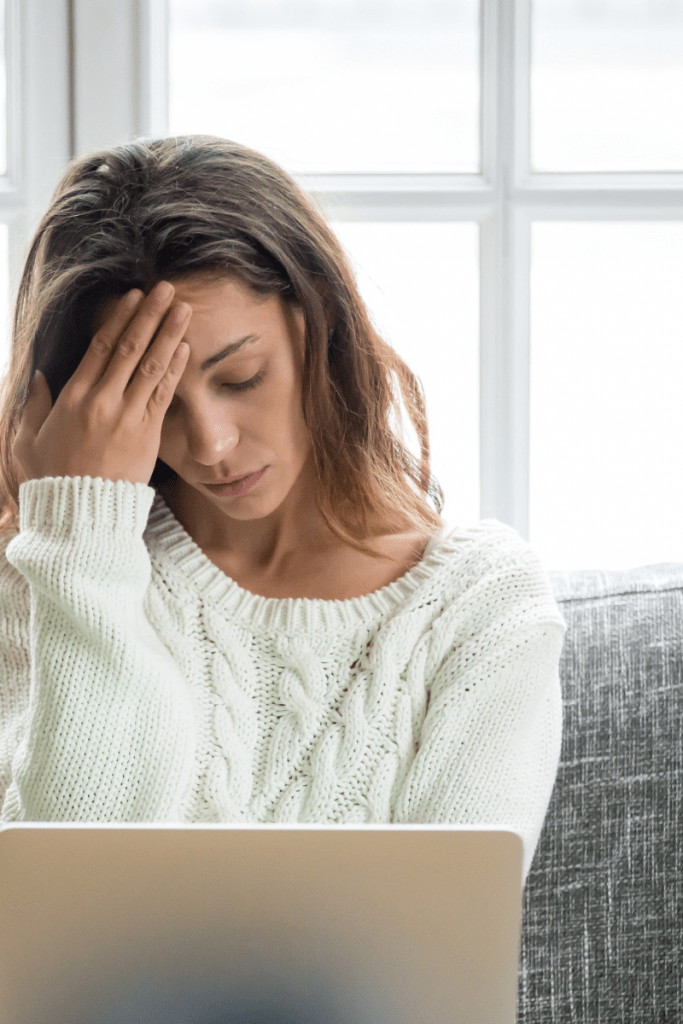 You want off the emotional roller coaster ride.
The thing is, you know she is narcissistic (or suspect she is), but that's only half the battle…
Knowing isn't enough. What you need is a strategy, a game plan, and fast.
Luckily I've been strategizing with psychotherapy clients (who have narcissistic or difficult mothers) for the past 30 years.  Take it from me; I've seen up close what doesn't work.
But before we get into what strategies will work, we need to examine the strategies that don't work and why.
I can save you hours, possible years, even decades of time wasted on perfectly reasonable strategies… that don't work on a narcissistic mother.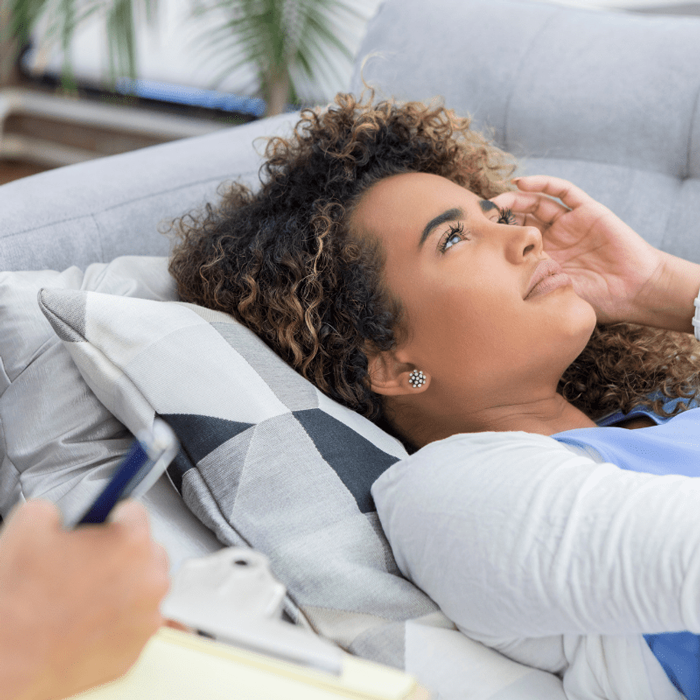 Here are the top 5 strategies for dealing with a narcissistic mother that don't work to prepare you for what will work.
Why should you care? Because you can learn SO much from what doesn't work. You can stop waiting time on strategies that are bound to fail.
Perhaps you've tried some or all of the following. That's because it is a natural response. You aren't dumb or weak- far from it. It's just you may not have known what you are up against.
1) Insist Mom get into therapy –
Why you do it– Worn out, beat up, and exhausted from the endless back and forth, you are desperate for a 3rd party to help you navigate the relationship with Mom. You think if she won't listen to you, she will listen to an authority figure. You hope she will open up to a professional whose job it is to help her.
What's likely to happen The hard-to-handle, defensive Mom will rarely, if ever, enter therapy truly open to getting help.  Her entire MO is deflecting blame and finding fault in other people. Anything less, she experiences as defeat.  That's how she has survived so far. So, IF, and that's a big IF, she ever darkens the door of a therapist's office, she will most likely do so with one of 2 objectives, a) to prove she is the victim of your unfair attack b) to prove the therapist wrong,
Mom will come out of the session declaring victory, saying the therapist either sided with her or alternatively that the therapist is an idiot/doesn't know what she is talking about. She will miss the point of therapy entirely. Sadly, she can not enter into the kind of therapeutic relationship with what it takes for her to change- the willingness to be vulnerable, transparent, and reflective.  Nope, not gonna happen in this lifetime.
2) Write her epic letters explaining how she has hurt you –
Why you do it-. You think if only she would hear you out, you could explain to her exactly and in detail how she has hurt you. You crave justice so badly you can taste it. Having been treated unfairly for so long now, you are ready to have your say.
What's likely to happen- Getting it down on paper will probably feel good to you. Laying it all out there will be therapeutic for you. She, on the other hand, is likely to use it as a weapon, cherry-pick a few points to refute your entire argument, and point the finger back at you. She will accuse you of false equivalence or demonstrate faux outrage, declaring herself the victim. " This is my thanks for trying to help you! "
3) Argue with her, hoping she will see your side-
Why you do it – Not willing to let her bully you any longer, you stick up for yourself and don't back down. You've put up with too much for too long, and you aren't going to roll over anymore.
What's likely to happen- Even though it can feel cathartic to let her have it with both barrels after all this time, you rarely get the result you want. Either she fires back with all the ammo she can muster, or she crumbles in a tearful heap– thereby shutting down any effective communication.
4) Try to be good so she'll be good to you-  
Why you do it- You keep thinking if you can look good for mom, make Mom look good, or make sure mom is good with you; she will return the favor and come through for you.
What's likely to happen- Sadly, Mom comes to expect it. Her needs take priority and the motto" if momma ain't happy, ain't nobody happy" becomes your mantra. You are programmed from childhood to defer to her needs. You keep waiting for a payoff that never comes.
5) Complain to everyone but Mom
Why you do it- stuck Between a rock and a hard place, you need someone to listen to because it never goes well when you try and talk to Mom. Instead, you chew your husband and/or best friend's ear off with the same complaints. Troopers that they are, even they get worn out with the same old story time after time, especially when they aren't the ones that can change things.
What's likely to happen –They get worn out, and it never really scratches where you itch. The same issues with Mom keep happening, like groundhogs day. Depression and anxiety get a foothold in your psyche as hopelessness sets in.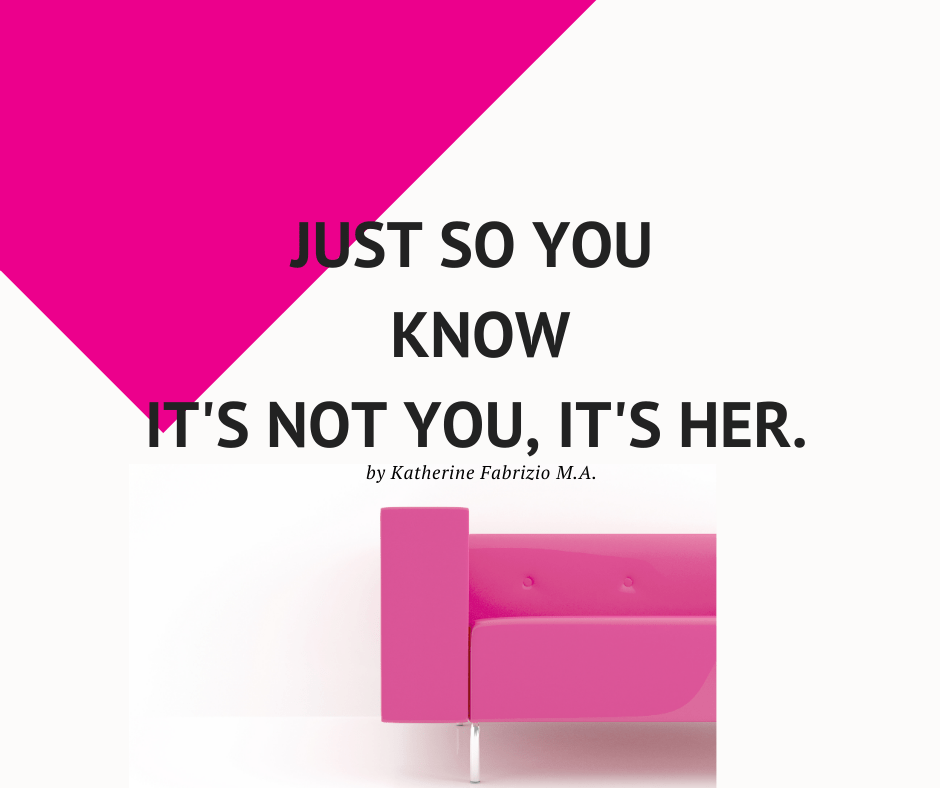 At this point, I need to make one thing perfectly clear. 
You aren't doing anything wrong. In fact, you are only doing what comes naturally to you, what would come naturally to any daughter, given what you have to work with. Working for mom's approval, trying to reason with her, exploding in frustration when you can't get through to her, and thinking it must be your fault when all of your attempts fail.
But you would be wrong in thinking that there was something wrong with you. You see, your survival brain, trying to keep you alive and well, made some bargains in early childhood and signed contracts with Mom that aren't healthy for you now. Your evolutionary mandate to make it work with the one God gave you was in full operation.
The problem now is- you don't know those contracts to put mom's needs ahead of your own are way past their expiration dates and sorely in need of an upgrade. You may be using an old operating system even though you are a grown adult woman, yet the assumptions mom makes are a product of a time when she had full power over you.
Here's the problem… and it's not you!
If Mom is truly narcissistic and has a full-blown personality disorder– she cannot, will not, set her concerns aside and put herself in your place. The defenses that make up a narcissistic personality will prevent her from dropping the shield she uses to defend herself from what she fears is psychological devastation- even for her own child (you).
Unfortunately, all of your approaches are dependent on her willingness to at least meet you halfway. However, that particular chip is missing.
 Exactly why these strategies for dealing with a narcissistic mother don't work
A) Working for mom's approval – if she is narcissistic, she needs to be superior; therefore, you need to be inferior. Ergo, she can't give you the approval you crave. She would lose her advantage. It isn't because she is evil; it's because the defenses she uses to keep her from falling into a cauldron of self-loathing demand she come out on top.
Sadly she needs to defeat everyone, including you.
B) Waiting to get Mom's permission to take charge of your adult life – Chances are you don't even know you are doing it. You've been trained all of your life to take the subservient position so as not to rock the boat, challenge mom, or upset her. Yet, it is in your vocal tone, the way you ask a question rather than make a statement. You think if you don't threaten her, she will grant you permission to do what's best for you.
The truth is, if Mom is narcissistic, she needs to keep you subservient (under her), so she treats your deference as a weakness and refuses to grant you permission.
C) Expecting Mom to empathize with you-  I've seen too many daughters, particularly trapped in the role of the good daughter, collect hurts expecting Mom to wake up one day and realize all they have endured for mom and finally give them the love they deserve. Except the only one counting is you. Mom is just being Mom …oblivious to the hurt she causes.
The harsh truth is that narcissism doesn't allow her the bandwidth to empathize with you. Therefore she can't see much less face what she has put you through. That would cause her too much shame, exactly the emotion she is working to avoid.
Suppose she does register (for a nanosecond) that she is causing you distress. In that case, her defenses quickly come to the rescue (hers, not yours) with a massive rationalization campaign to wipe away any discomfort she may be feeling.
Like an etch-a-sketch… any empathy for you is wiped away.
Why have I gone so far into the weeds about narcissism and what doesn't work?
Because this leads to the number one strategy for dealing with a narcissistic mom that will work.
*RESTRAINT*
I know, I know, at first glance, it doesn't look very sexy, mind-blowing, or transformative. But believe me, it IS.
And it will be the hardest thing you ever do. Holding back what comes naturally to a normal person is very hard. As a daughter, you keep hoping against hope that one more explanation, one more convincing argument, will make all the difference.
Sadly, it makes no difference. It only exhausts you.
Why is this the number one strategy for dealing with a narcissistic mother?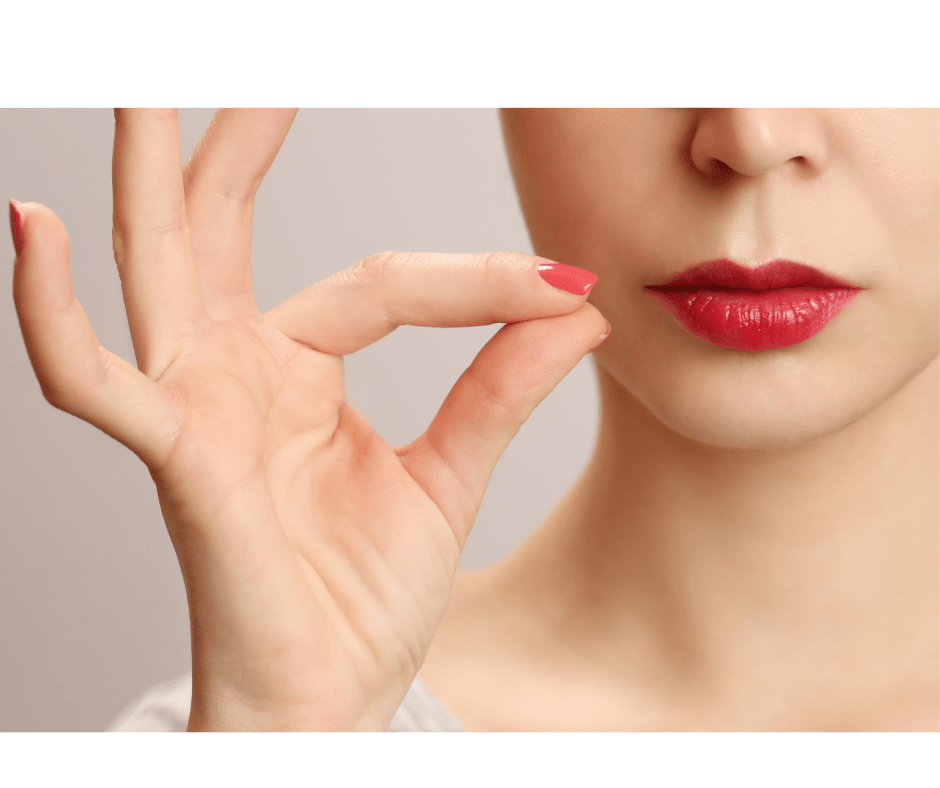 Because a narcissist's entire game plan is based on defeat, and if she can get and keep you engaged in the arena, she has a fighting chance. Narcissists thrive on gamesmanship.
They live to fight, whereas it takes a chunk out of your soul.
You are basically playing two different games. More accurately put, you have two different objectives for relating. Your objective is relational. You want to build a relationship. Most people do. A narcissist's objective is to wield power over you.
So what now?
Up until now, you have been speaking the language of mutual respect, kindness, compassion, empathy, and fair play. She has been speaking the language of power, manipulation, intimidation, and of course, one-up-manship.
Strategies for dealing with a narcissistic mother have more to do with power than establishing a relationship. Therefore, by keeping your engagement to a minimum, you refuse her the material she needs to put you down.
What does restraint look like?
So restraint means -withholding that which she would use to defeat you.
That means you don't fall for gaslighting, baiting, and love-bombing, all of which are manipulations… disguised as something else- the verbal wolf in sheep's clothing. These manipulations are designed to throw you off the narcissist's game, to put you at a disadvantage so she can gain power over you. In a nutshell (pun intended), if something feels off, consider the source.
So now that you are onto the narcissist's games and less likely to fall for them, you are better prepared to develop some proactive strategies.
Are these strategies for dealing with a narcissistic mother easy? NOT ON YOUR LIFE!
Are they possible? ABSOLUTELY!
Are you ready? YES!
 Strategies for dealing with a narcissistic mother that will work!
Reset expectations with Mom
Whatever your past behavior has led Mom to expect, you can take control and change it up.
For example- When you get an email, phone call, or text, wait for a beat-up (a moment or a day- depending) to respond. Instead of your usual, she says jump, and you say how high, reset her expectation of you. If you've always spent the holidays with her, you might stay in a hotel, limit the visit or leave if it becomes uncomfortable.
Lead with intention
Know what is important to you and where you will and will not concede. Take what hasn't been granted to you.
For example – When mom pushes you to do something you don't want to do, say, " Mom, x isn't as important to me as y. I will be (fill in the blank)ing from now on.
Deflect criticisms from Mom
When Mom criticizes you or weighs in with a bit of unwanted advice, make it clear you have no interest in entertaining her opinions.
For example- "I hear you feel that way, and it's hurtful to hear. " / " I'm not sure why you'd want to say that to me. / "I'll be deciding (fill in the blank) for myself and will ask you if I need your help."
Accept that Mom is who she is instead of who you need her to be.
This might seem obvious, yet, children tend to want their parents to be who they need them to be. If Mom has acted in certain ways for years and observed predictable patterns, don't expect her to change.
For example- Instead of pointing out to her all of the things she does to hurt you, protect yourself accordingly and don't tie your happiness to her opinion of you.
Own your mistakes and successes instead of serving them up to Mom.
Everyone messes up. It isn't the end of the world. If you make a mistake, take the lesson and move on. Don't make too much of the things that don't work out and create a negative story about yourself.
For example– Instead of explaining what went wrong to Mom, thereby offering up material for her to bash you, process your experience with someone you trust, learn the lesson, and move past it.
Leave your childhood behind.
Accept responsibility for your adult life and claim that life as a grown-up, even though your mother may still treat you like a child.
For example – When Mom tries to tell you what to do, tell her you will need to decide for yourself. Make decisions without asking for Mom's input.
Redefine what it means to be good for yourself.
Good is now independent, self-sufficient, and sovereign. Recalibrate your life to reflect your values instead of hers.
For example -Prioritize yourself. Literally, make sure your needs are taken care of before entertaining taking care of hers. Be prepared that she will test you on this.
Work to disengage any ties of obligation to her.
For It's hard to negotiate from a position of obligation. If you live under her roof, use her for childcare, and borrow money from her, she will use it as leverage.
Establish your independence even if you have to take it step by step.
The reason all of these strategies for dealing with a Narcissistic mother DO work-
These strategies for dealing with a Narcissistic mother are all under your control.
All of your childhood, she held the control. Now that you are grown, you control her access to you and influence over you.
***All that's left is for you to realize it.***
Once she knows you won't waver and are solid in your resolve, she knows you are the one with the power.
If you resonate with this article, I have lots more about where this came from- a place where I break it all down and show you the road map. To learn what it took me 30-plus years to figure out that you won't find anywhere else, click below or go here.
FAQ's.  •

Restraint!, It's more about what you don't do rather than what you do. Refuse to take the bait, argue back, defend yourself or engage at all. Some call this grey rocking.

Because the underlying personality structure of both types of narcissism is the same.

Because a true narcissist only sees "people pleasing" and being "nice" as a weakness she is driven to exploit.

Not likely. A narcissistic mother has a difficult, if not impossible time, empathizing. She will see any concession in an argument as giving you a leg up on her. Her narcissistic defenses make her driven to defeat you rather than understand you.

If Mom is a full-blown narcissist, she won't be able to let herself be vulnerable enough to benefit from psychotherapy. She will most likely see therapy as a proving ground to argue her case or declare the therapist inadequate.
(Here is the audio version of this post)
Sources-
Shonokoff, J. P. and Garner, A. S. (2012), The lifelong effects of early childhood adversity and toxic stress. https://ohioaap.org/wp-content/uploads/2016/08/peds.2011-2663.full_.pdf
To learn more about the ACE (Adverse Childhood Experiences) study, see this excellent page on the CDC website https://www.cdc.gov/violenceprevention/acestudy/about.html
https://www.apa.org/monitor/2016/11/growth-trauma
Post-traumatic growth (PTG) is a theory that explains this kind of transformation following trauma. It was developed by psychologists Richard Tedeschi, PhD, and Lawrence Calhoun, PhD, in the mid-1990s, and holds that people who endure psychological struggle following adversity can often see positive growth afterward.
Golomb, Elan Ph.D. (1992). Trapped in the Mirror: Adult Children of Narcissists and Their Struggle for Self. New York, N.Y.: William Morrow.
McBride, Karla. (2008). Will I Ever Be Good Enough? Healing the Daughters of Narcissistic Mothers. New York, N.Y.: Free Press.Miller, Alice. (1997). The Drama of the Gifted Child: The Search for the True Self. revised edition New York, N.Y: Basic Books
What strategies have you tried that work or don't work? Let me know in the comments.