READ/WATCH/LISTEN to Should I go no contact with my mother or something less drastic?
There's usually a last straw, a deal-breaker, the final insult you can't ignore.  You might find yourself saying…,
  I have no other choice except to go no contact with my mother.
What's more, I can't find the words to tell her what she's done wrong ( for a read about that, go here) 
That may indeed be the right choice, but you will be helped if you take a moment and think this through.
Table of Contents
First, realize you do have a choice-
Watch below to see what I mean.
Is this you?
Angry, resentful, and feeling betrayed, you've come away from a visit or a conversation that makes you feel like lashing out or caving into yourself in defeat.  Mom's said the thing or done the thing that kills whatever hope you had for a good relationship with her.
At what point do you say ENOUGH?! Enough abuse, dysfunction, bullying, momma drama, intrusion, insults, and toxicity for one lifetime, you say.
You've reached the end of your rope, the last straw, and you can't let her treat you this way.
Frankly, you don't know what else to do.
Let me help you.
First of all…you are not alone.
Almost every daughter of a difficult mother I see in psychotherapy struggles with drawing the line and drawing a hard line with her mother.
(Furthermore, they don't know when or how to let mom back in. ) 
Let's start with real-life examples of clients that are fed up with Mom.
Real-life examples from real clients- considering no contact with Mom.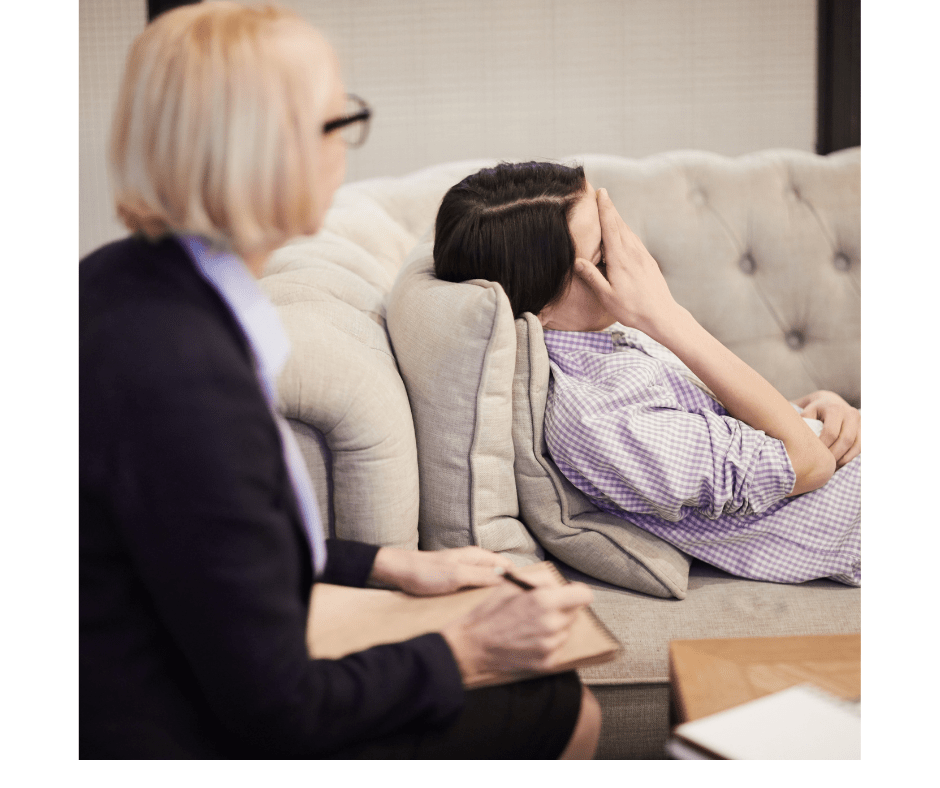 Seated on my psychotherapy couch, Sarah is in agony.
" I can't take one more discussion of my faults. Nothing is ever good enough for her. No matter what I do… she weighs in with criticism and judgment.  I get off the phone in tears feeling terrible about myself. Who needs that? I'd be better off never talking to her again." 
In a later session, Emily says, "Mom's a black hole.
"I constantly take care of her and have nothing left for myself. Her neediness is sucking the life out of me. Everything turns into drama, and whatever happens, it's always my fault. When will this end?"
Still later, Susan says," My mother is toxic.
She poisons everything she touches. She twists the truth and constantly manipulates to make herself look good instead of owning up to anything. I've had it with her lies and manipulations. After what she said to me yesterday, I am never speaking to that woman again!"
Angry, resentful, and feeling betrayed, you've come away from a visit or a conversation that makes you feel like lashing out or caving into yourself in defeat. 
Mom's said the thing or done the thing that kills whatever hope you had for a good relationship with her.
There's just no coming back from this one- you tell yourself.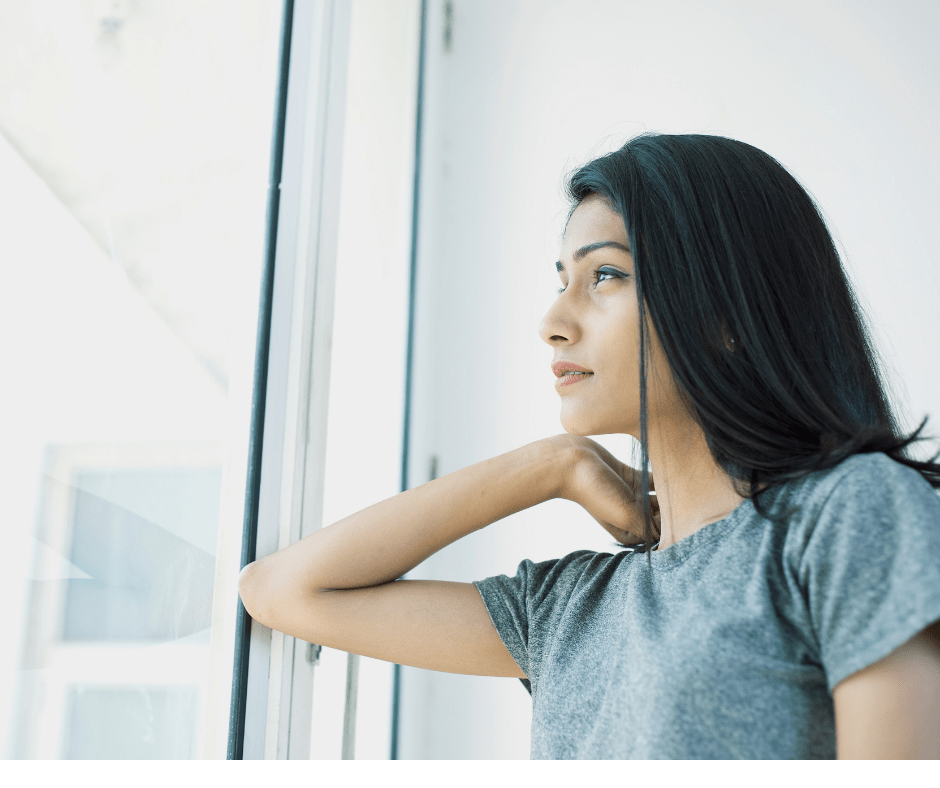 Should I go no contact with my mother? 
Maybe she's criticized you for the last time or created so much unnecessary drama she has exhausted all the goodwill, second chances, or patience you've got in you. Or you've exhausted yourself trying to please her and find…nothing is ever good enough for her.
Either way, you are out of emotional gas.
In the course of a psychotherapy day, I hear more than one daughter trapped in the role of the "good daughter"  of a difficult mother struggle with this one agonizing question, "Should I go no contact with my mother or do something less drastic?"
When it makes sense to go no contact with your mother
Sometimes going no contact is the only acceptable option. Especially for daughters of mothers who fall on the antisocial, sociopathic end of the psychological spectrum, cutting off all contact can be the only way to save yourself.
Or if you have put up with abusive treatment and want to call it quits, you have it within your rights to decide to who you will give access- full stop.
Should you go no contact with your mother? Sometimes it is plain as day.
The short answer is probably "YES " if your mother is one of those Moms.
Let me explain-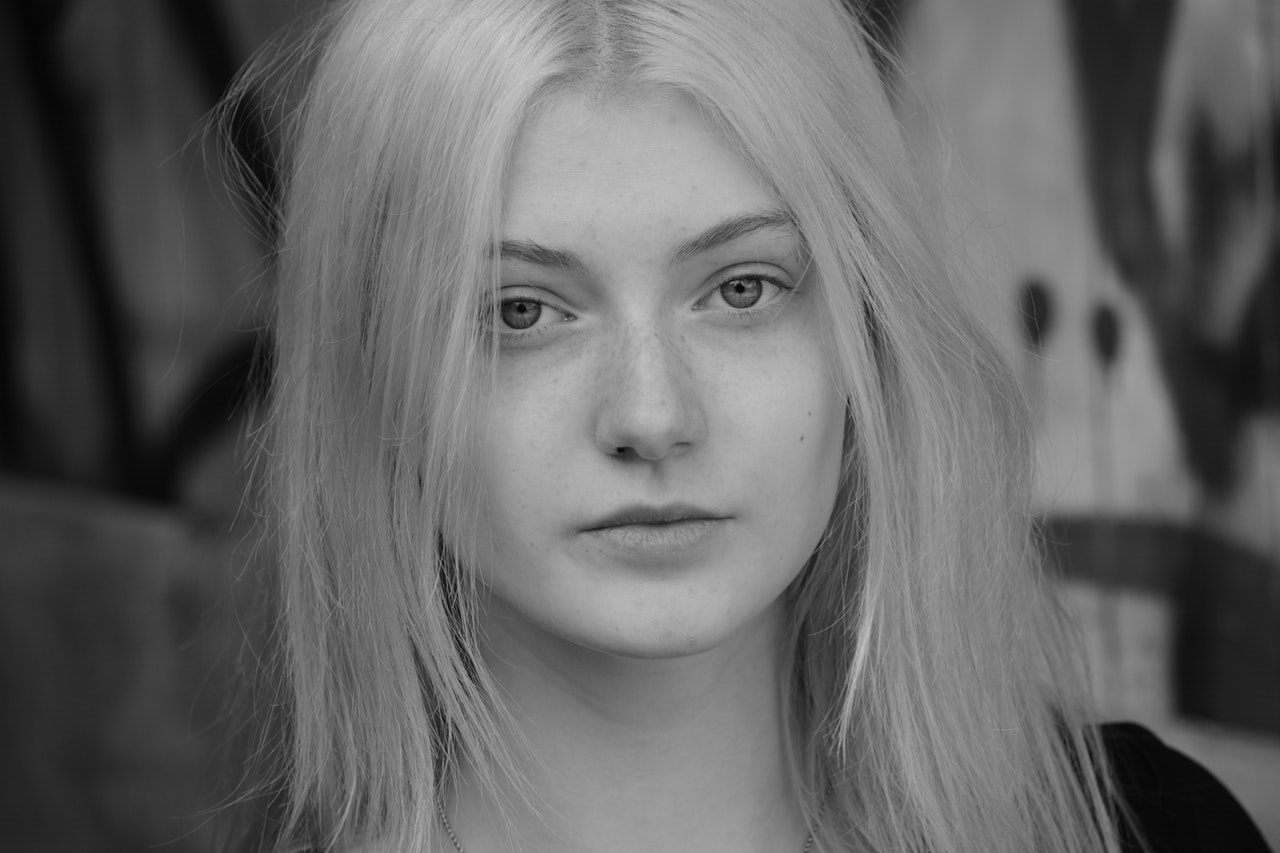 How can you tell if your mother is one of those moms- (the antisocial, sociopathic, or extremely disturbed Moms)
 ask yourself-
Does Mom regularly break the law, lie, steal, or cheat without any show of remorse?
Is she intentionally cruel and seems to take pleasure in causing others misery?
Does she possess no capacity for empathy… no matter the circumstance?
Has she shown little or no capacity for self-reflection?
Do you need to get off the roller coaster with a mother who is making your life a living hell?
The sociopathic mother is, frankly, rare. She is, however, someone you need to protect yourself from. If you can be 100% sure she is incapable of acting with basic human emotions, you need to get away… and fast.
No contact is definitely in order.
If you are on the fence, I may have another option for you.
For most narcissistic, borderline, or personality-disordered moms (many of whom land somewhere on a spectrum), you have other options to exercise before you deploy the nuclear option- going no contact. ( and remember, you always have that option).
As angry and ready to take action as you are… thinking this one through will pay off in the long run, even if you ultimately decide to go no contact. Stick with me here and…
 ask yourself –
Is Mom controlling, manipulative, and self-centered when her back is up against the wall? But, when the heat is off, and she doesn't feel threatened, can she show some empathy?
Does she follow the rules in some aspect of her life, even when it isn't to her advantage?
* I want to be sure you know- if your answer is yes, that doesn't make Mom's behavior okay in my book… not by a long shot. It just means she has other, more human psychological tools in her toolbox. 
(You have to give her enough reason to use them- but more on that later.)
Here is where most daughters go wrong-
 Insist Mom admit she is wrong and you are right.
Insist Mom agrees to therapy and works on changing herself.
And if not, you will go NO CONTACT!
"What's wrong with that, you say? Mom is wrong, and she needs to admit it before anything can change. She is the one that is messed up and needs help. Isn't that obvious!"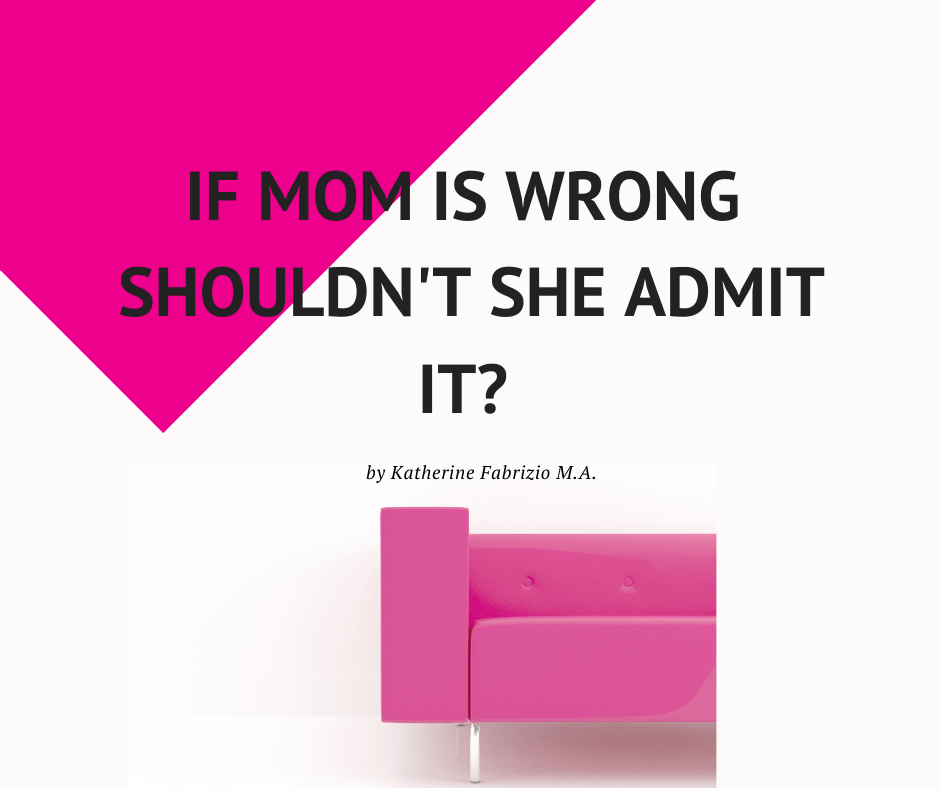 In a perfect world – YES!  But in my experience, this approach rarely goes well.
You see, Mom's ways of thinking and doing things have been ingrained over years and years. She is very practiced at it and is unlikely to make a % 180-degree turn.
But, giving Mom this kind of ultimatum, you will likely get defensive push-back rather than the hoped-for concession.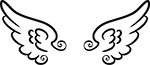 "But why," you ask. "I'm only asking for her to own her part in the dysfunction and agree to change her ways. Is that too much to ask?"
The answer isn't so much about what is fair… as it is about what is possible.
And I want to set you up for success, not failure.
Here's the unvarnished truth as I know it- 
A mother whose personality structure has been dependent on deflecting blame and criticism is virtually allergic to taking responsibility for her actions. She will hardly EVER admit to being wrong, think she needs therapy, or commit to acting differently- at least, not in this lifetime.
Think of it this way: Mom has been using her defense mechanisms for pretty much her entire life, certainly way before you came along. As such, she will have encountered resistance to her ways. If none of the consequences she has encountered thus far has been enough to make her reconsider and self-reflect, she is unlikely to give them up now.
In her mind, admitting she is wrong, messed up, or needs to change will dismantle her entire psychologically constructed house of cards. She will fight to the psychological death to give it up, even if it destroys all her relationships in the process.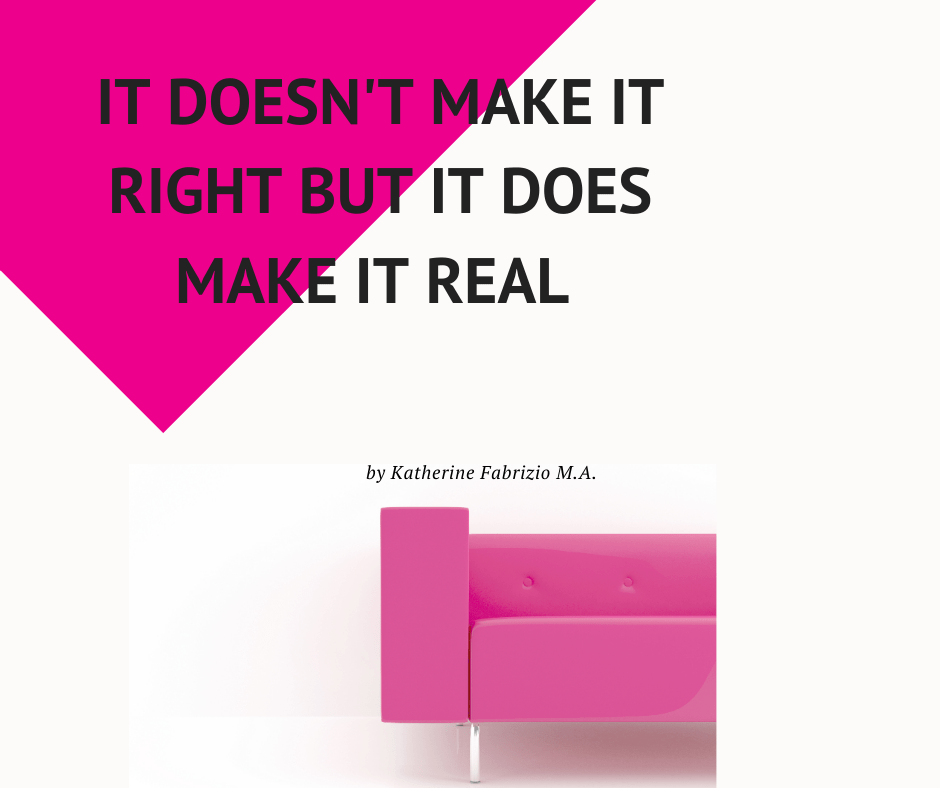 Yes, if Mom is that difficult, she isn't going to back down and admit she is the one with the problem.
Does that mean Mom is hopeless, and you have no other choice but to go no contact? I would argue- no, not right away, anyway.  But, the change that needs to happen is within you. You have to get clear on the fact that you matter.
Instead of demanding she change, you must realize your value and act accordingly.
I will show you how.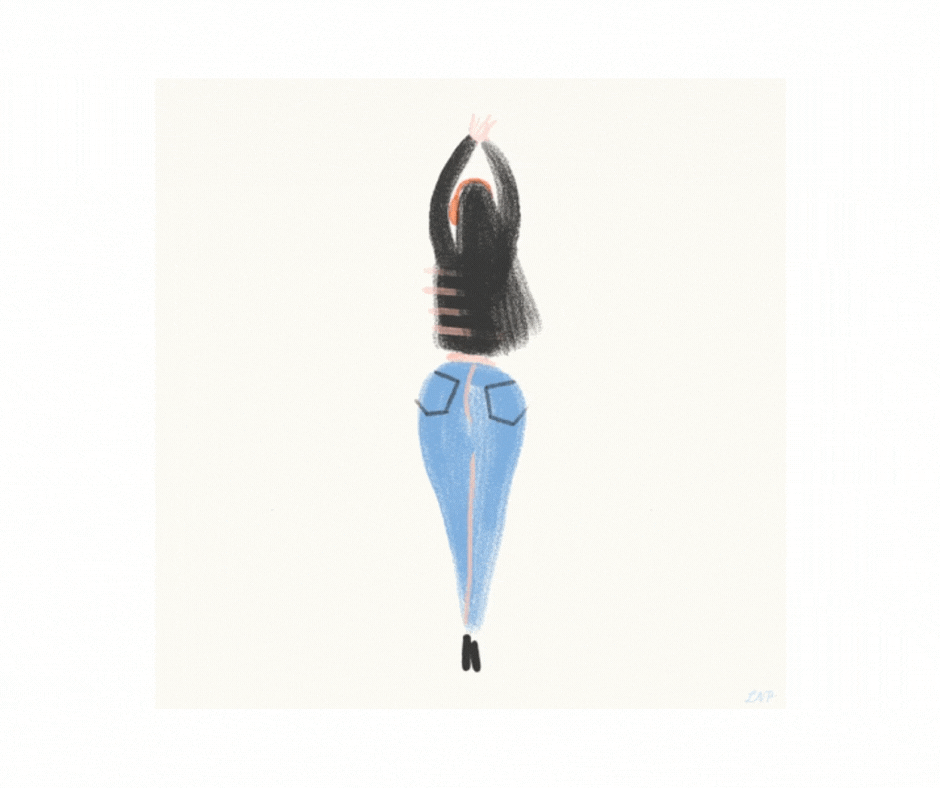 "Why is this so hard for me to do!"
Well, you see, the thing you need to do is the thing that is hardest for you to do.
This is because you have had virtually NO practice or support claiming your needs. Life as the Good Daughter has revolved around your mother's needs, moods, and preferences. It's like a muscle you've hardly ever used. So it has atrophied.
You don't know that your needs, preferences, and opinions count TOO. Not yet, anyway. 
Ironically, demanding your mother change (and deep down knowing she won't ) is just another version of making her the one that matters.
Put her on the defensive, and you will be dealt an onslaught of excuses, deflections, accusations, and well-worn arguments.  Either that or she will play the victim and crumble in a heap of tears designed to disarm you.
Most difficult mothers have black belts in launching an offense as the best defense or playing the victim, so you won't hold her accountable.
She's been in training for this one her whole life.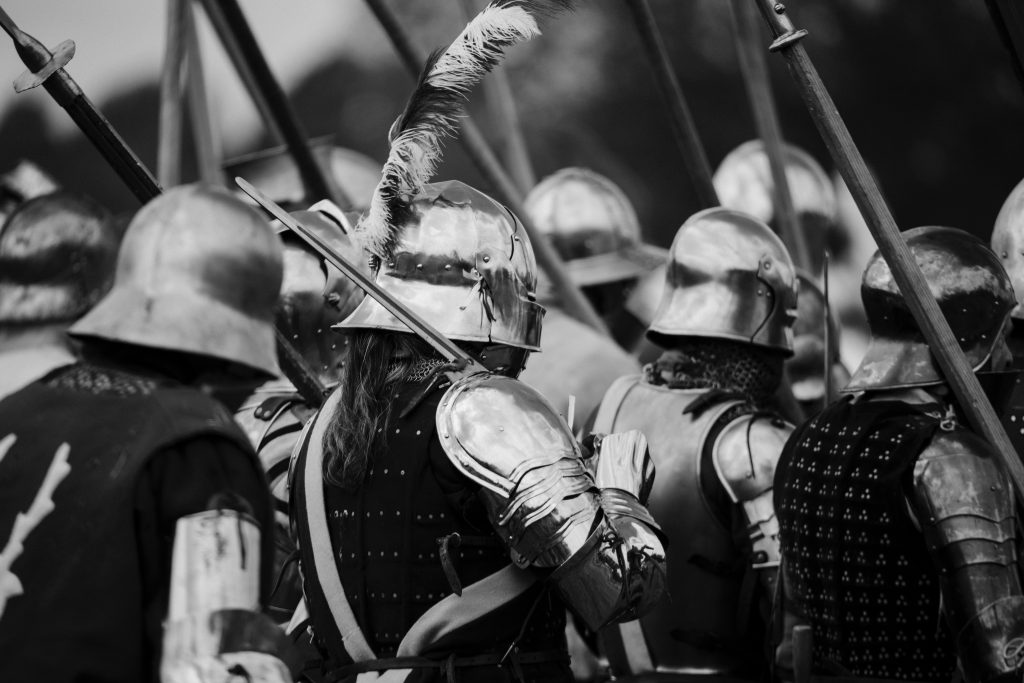 What's more, Before you know it- IT'S. ALL. ABOUT. HER… AGAIN!
Here's the other problem with deploying the "no contact" option right out of the gate.
After the anger subsides and the amnesia of time washes over you, you are in danger of succumbing to the biggest boundary-caving emotion of all GUILT!
Especially for the daughter, trapped in the "good" daughter's role, guilt has her in a vise grip. When the guilt sets in, I usually hear some variation of, "But she's my MOTHER. She did the best she could. She didn't let me starve-I'll give her that. Besides, what would she do without me?  I can't cut my own mother off, can I?"
BUT- let me tell you, feeling guilty and being guilty are two different things. You may feel guilty that you are destroying her life but only be guilty of wanting a healthy boundaried relationship.
You have to prepare. 
Otherwise, she will knock you off your game at the first sign of resistance.
If you have some tenderness in your relationship with your Mom, guilt can swamp you and kill off your resolve as soon as you can say, " Mother, May I?" Then, before you know it, you are back in the subservient position with Mom apologizing for upsetting her.
Keep in mind- if you go, no contact time will pass, and there will always be-
-A funeral

-A wedding-

-The birth of a baby-
 Will you stay away and miss out?
In some cases, staying away is necessary. Being in the same room with Mom isn't worth your sanity.  But if you declare no contact, be prepared – from now on, the losses that come along will keep on adding up.
So is there a way, an approach that won't box you in?
When you ask, should I go no contact with my mother?-
You have to face this central truth.
When you lay down any version of "this isn't working for me," it will cause some upset. Mom isn't all of a sudden going to roll over and acquiesce. Nope, she will kick up a fuss of some kind- even if the fuss comes in the form of the silent treatment.
Is there another approach besides going no contact with your mother?
YES!
An alternative (which may or may not lead up to no contact depending on Mom's response)  is to set a boundary around something important to you but isn't the biggest issue you have with Mom.
*In my version, you will use the fact that she will give you pushback to your advantage. You actually count on the fact that she is going to overreact.
The key is- you have to set a boundary that is about something you can control.
5 examples of setting boundaries that are within your control.
Telling Mom-
You aren't ready/willing to share when she asks you something too personal.
Returning Mom's emails or phone calls on your schedule instead of hers.
 Right or wrong, you need to make your own adult decisions despite how she may feel about them.
 You are going to spend the holidays with your in-laws.
You will have to agree to disagree on a political or religious issue.
That's it!
When she pushes back, you keep your cool and stand your ground.
  You don't threaten anything big. You simply refuse to give her the power to have control over you. This way, you make a small change and expect a BIG reaction. By stating a reasonable boundary and sticking to it, you let her have an UNREASONABLE  overreaction.
That's right. You expect the outsized reaction, and you stand your ground and change the dynamic.
Repeat as necessary- with each intrusion, boundary-crossing, unwanted advice, and criticism; you assert your adult power.
No matter what Mom does, you can strengthen a muscle that has been weak up until now. You can score a personal win despite Mom's reaction.  
What are the advantages of setting a boundary first – even if you ultimately go no contact down the road?
You can set a small (low emotional ) boundary and expect and prepare for some pushback. That way, you can build a self-reliance muscle one small rep at a time.
You come from a place of thoughtful intention instead of a defensive reaction.
Setting a boundary this way enhances your self-esteem and sense of sovereignty over your life.
*In this way, you are signaling to Mom that you are taking charge of your life.
You are the boss of you! Imagine that!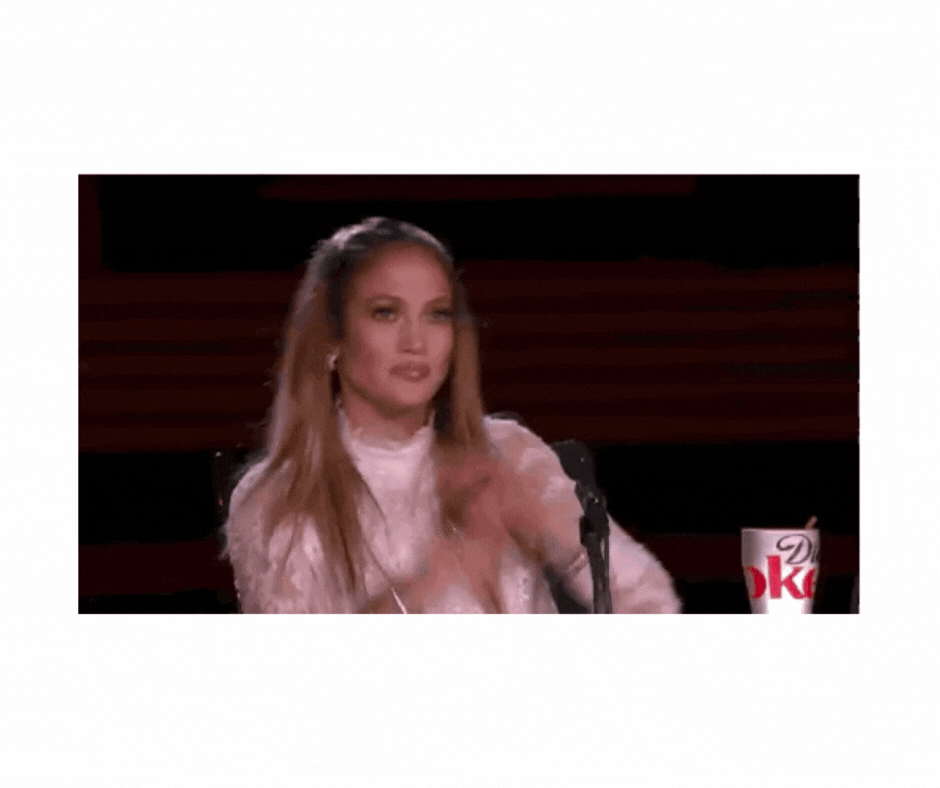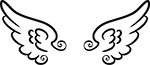 Here's a little-acknowledged secret- as powerless as you are used to feeling, you ultimately hold the power now that you are an adult.
(And that includes going no contact if that's what you choose.)
What?????? That's right. As an adult, you get to decide how much contact you have with your Mom. And here's another little secret. Despite her actions, and sometimes because of them …deep down… she knows it too.
As a child, she had the power. As an adult, you hold the power. 
This is your first task. To realize and accept the full extent of your power. Her actions, no matter how misguided, are designed to keep you from knowing this essential truth. Because when you realize it… she loses her hold on you.
Yes, it's that simple.
So with that in mind-
Now next time you ask yourself, should I go no contact with my mother? You have a whole new way of thinking about it.
You get to decide what is and is not okay with you, communicate it, and stick to your guns. 
If she asks what she can do differently- I've got a guide for you- to pick and choose from – go here.
That means knowing what you plan to do if Mom crosses a line or exhibits a behavior you have decided is off-limits. Setting the limit doesn't involve controlling her but taking control of yourself. This is the key.
Again you aren't asking her to do something you know she (probably) won't do.  You are taking action.
What would this look like?
Walk away.
Stop talking.
End the conversation by saying…
" Mom, I'm going to hang up now," " Mom, I'm not willing to talk about x with you anymore" " Mom, I'll let you know if I change my mind about x, but for now, I'm going to do y. Mom, I hear your concern, but I need to figure this out on my own."
In a word, DISENGAGE.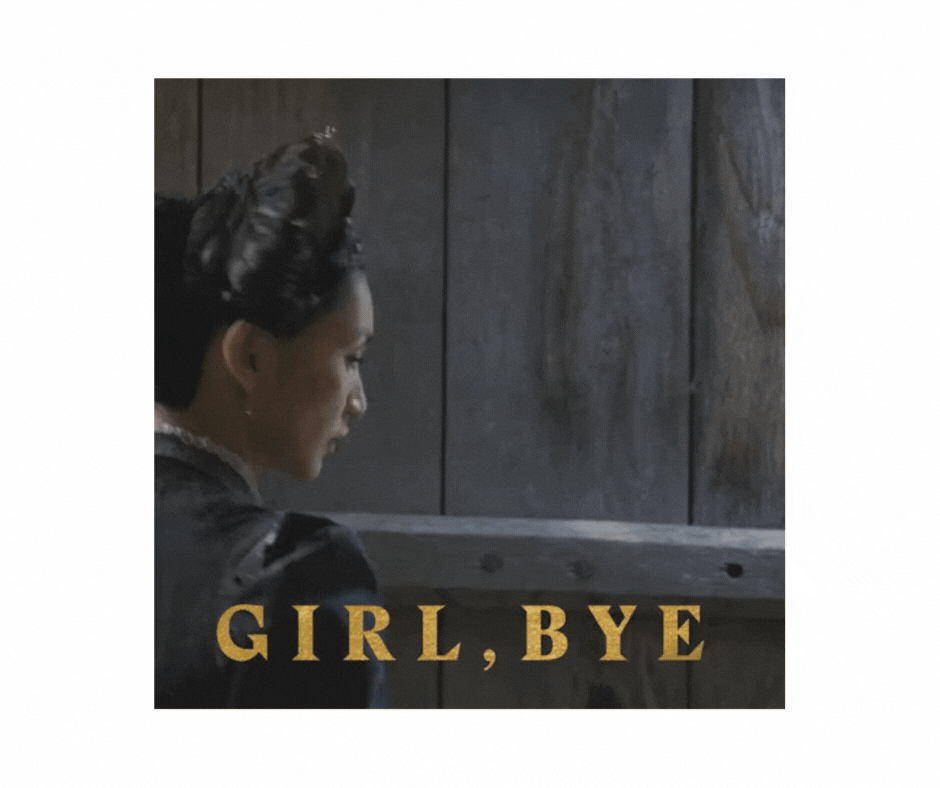 These are choices that are within your power. It's that simple and that hard, but the effort is more internal than external.
Will Mom go along? I expect not!  When you set those expectations and communicate them, most daughters say, "My mother won't go for that."
To that, I say, of course, she won't. If you were to wait for mom to realize the error of her ways, you might be waiting a lifetime.  Just because mom has always called the shots in your relationship, you assume that's the way it will always be. WRONG! 
In this healthier scenario-
you aren't asking her for permission; you decide for yourself the kind of adult relationship you want. 
Big difference. It's time to take the reins of your own life. Having her in your life or not is your choice. You didn't choose your mother, but you can choose how you relate (or if you relate) to the mother you have.
Will this be easy? Not on your life.
In fact, whether you get a minor tremor or a significant earthquake of resistance is directly proportional to the level of dysfunction in your relationship. A healthy, balanced relationship involves both parties who consider each other's interests and compromise.
While the resistance is undeniably upsetting, it also holds incredibly valuable information. When your reasonable request touches off explosive resistance, you know you have unearthed a landmine of dysfunction. And you can't deal with something you don't know is there.
Then, depending on how mom responds- this is a great litmus test to see if Mom has defenses that will be problematic and unchangeable or if she can reverse course.
If you are clear and have internal resolve (admittedly a huge task), the rest will fall into place.
Not easily or smoothly, but developing internal resolve is essential for your own healing, whether your mother ever changes. By taking the upper hand, you have flipped the dynamics of the relationship. For the first part of your life, mom held the power.
Now it's your turn.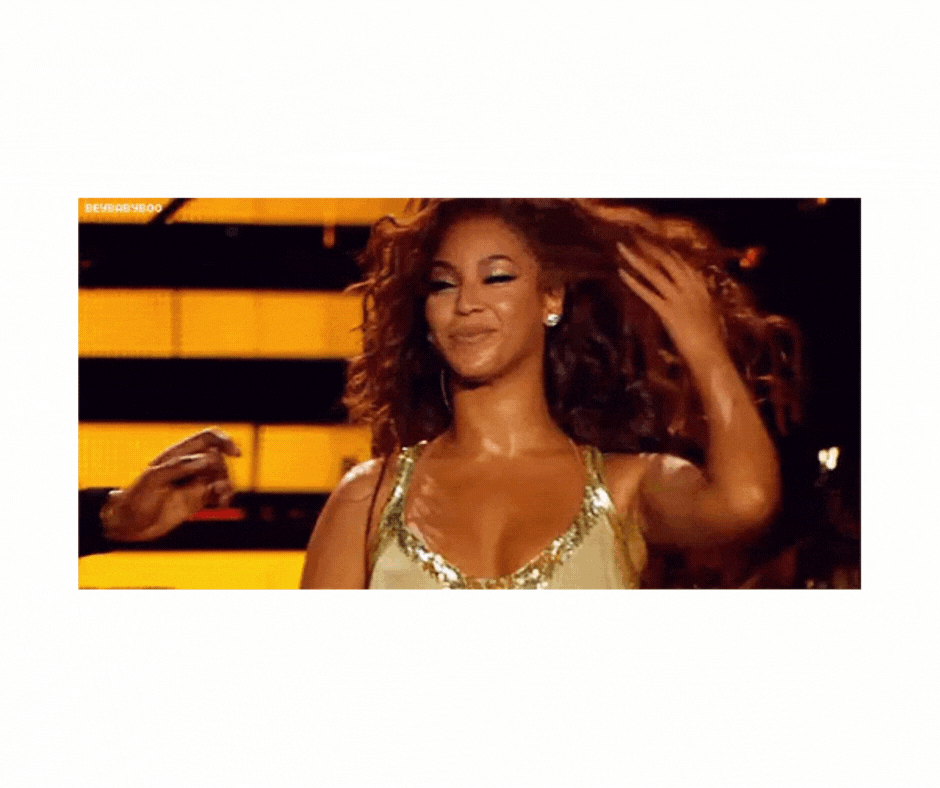 So, in summary – when you ask, should I go no contact with my mother? remember –
Whether you go low contact, no contact, or "I'm taking a break for now" contact, if you have communicated your needs and limits, you can let her decide the level of contact by her actions and response. In effect, you are saying, " Mom, here is where I stand; you decide how ( and if) you choose to show up in my life." 
In this way, you take control of your life instead of hoping she will change.
*A Bonus-  you don't have to shoulder all of the responsibility of deciding whether or not you and your mother have a relationship. With a wake-up call, mom may alter her approach or not. Then, making the call about how much contact you want is based on real-life data.
One thing is for certain, hoping mom will change is not a strategy. Whatever her response, by exercising your power in this way, you build your confidence and start living life on your own terms. If you need me to help you formulate a plan, you can reach me here.
And that is always a good place to start, no matter where you end up!
Yes, some daughters have no experience with differentiating from their mothers. Without knowing how they might tell their mothers that they want some space, they break off all contact.
A daughter may establish boundaries and see how her mother reacts to those boundaries first before cutting ties altogether. Then if Mom can't or won't respect the boundaries her daughter has set she can seriously consider using the no-contact option.
As time goes on, there are occasions that the daughter may not want to miss. She may miss out on weddings, funerals, or other family events if she is determined never to be in her mother's presence again.
Every interaction ends in hurt and pain.. 2) They can't make the pain stop any other way. 3) Their mothers refuse to stop abusing them.
When a daughter says, "I'm taking a break for now,"  she can take control of the situation and give herself some breathing room so that she can get a break from a dynamic that doesn't feel healthy. Then she can reflect on ( and eventually communicate- when she is ready) what she needs and will tolerate from her relationship with her  mother.
When her mother's behavior is isolated to behavior that results from intergenerational wounding, is not all of the time and her mother is capable of reflection and empathy.
If her mother lies constantly, displays cruelty with no remorse exhibits criminal or psychopathic behavior, and is incapable of empathy in any circumstance.
If you'd rather listen
Where are you in this? Have you tried no contact or low contact? Let me know in the comments.