Sometimes you just need to talk.
You need to tell your story to someone who gets it, who has been there… and can help.
It's time for the kind of help that only comes from talking one-on-one.
You might not be sure what is going on with your particular mother- or you might understand exactly what is going on with her… but you can't seem to see your way out of this.
You don't want to wade through information that may or may not apply to your situation.
You want to cut to the chase and put a plan in place.
The specific details, the nuances, they all matter. In fact, they make all the difference.
"In just one session Katherine shined a light on a persisting pattern between my mother and I where I had taken on the mother role.
I now have a clear compass to gauge each interaction and ask myself if I am doing the mothering. If the answer is yes, I simply don't engage, and the pattern is shifting to one where I feel clear boundaries and clarity rather
than guilt."
-S.G.
The bad news is, Mom probably isn't going to change.
But the good news is, you can.

If you're the daughter of a difficult/narcissist/borderline mother, you may …
Struggle with low self-esteem despite your accomplishments

Feel guilty when you haven't done anything wrong

Constantly second-guess yourself and your decisions

Want to be fair and kind but frequently end up feeling taken advantage of

Give too much and get too little in relationships, genuinely not knowing what you owe
But…You can find healing and step into a new life.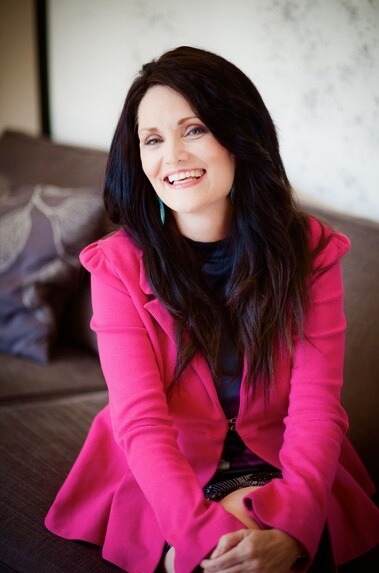 HI. I'M KATHERINE
After 30 plus years of counseling Daughters of Difficult Mothers, I've learned just how important the details of your particular story are in designing an approach that will work for you.  
I tailor everything I know to help you understand what makes YOUR mother tick and to help you heal from the wounds she has inflicted.
We will take a deep dive into your history with your mother to make a plan -a plan tailored just for you.
"Few people have the wisdom, insight, and sensitivity to change lives through talk therapy. Katherine Fabrizio does. My heart and mind recommend her without reservation."
– Brynne Betz M.A.
When we work together, you will…
Gain a deeper understanding of why your mother does the things she does, so they no longer have the power to hurt or anger you.

Release guilt and set boundaries without letting guilt control you.

Gain confidence by learning to look inside of yourself to feel good enough.

Break free from the roller coaster of emotions you have experienced being tied to a mother who is limited in her ability to love.

Relax into peace and calm, finally leaving the anxiety that comes from dealing with a difficult mother behind by strengthening your boundaries and developing your intention.

Break the cycle for both you and your own daughter by discovering ways of parenting for positive connection.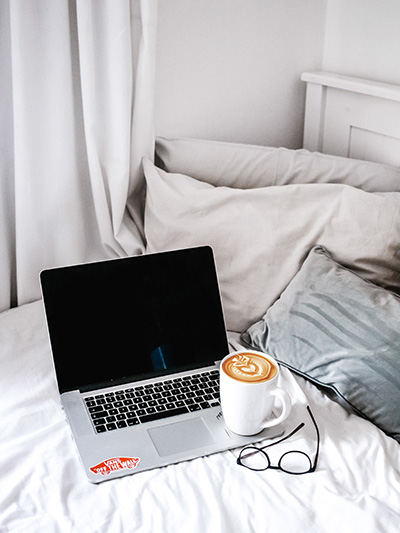 " All I can say is you are truly gifted! I don't know how you understand my life, my mother and me, and the dynamics in between so perfectly after only having met me one time  – it almost feels like you've been watching us on a video and not in a creepy way :).  Anyway, I know that is just a testament to your incredible work and your own experiences, and the daughters you've worked with! But whew, I've never had someone who could understand this situation so well and be so clear, honest, and instructional, and it is SUCH a relief. Thank you.
I will do it in a way that is science-backed, compassionate, and practical so that you can start making your life better right away. 
How many years will go by until you wake up one day realizing you've let your mother control your life and you feel like it's too late? 
I can tell you from my experience, nothing changes until you take action. But taking that action involves informed preparation. Don't go this alone. It's too important. 
What are you waiting for? With everything you are going to learn, you will finally be able to make the changes that are going to bring you clarity, confidence, and finally an end to the Mama drama.
"Katherine's judgment-free and kind approach, guided by her decades of counseling experience and her intuitive intelligence, gave me ease and strength to make choices that would elevate my relationships."
-Brisa Silvestre
Frequently Asked Questions
What makes you the expert on The Good Daughter?
Not only have I worked with women just like you for 30 years in clinical practice, I was a Good Daughter myself.  I played out the same roles you do with my own Mother.
Here are some of my professional credentials:
Masters degree in Clinical Psychology

Licensed Clinical Mental Health Counselor

Over 30 years in private practice

over 25k hours additional training postgraduate school

24,986 hours spent working with clients

Many years of working with women just like you.
Is this therapy?
Although I am a licensed therapist, this is not therapy. This is coaching. With coaching, you do not receive a diagnosis. We focus on this specific issue in your life, not your entire psychological makeup. Coaching is also more strength-based and shorter term than psychotherapy.
Are there certain rules or "must do's" in your program?
Absolutely not. You will only make the changes, both internal and external that you feel comfortable to make at your own pace. There is no one size fits all. My approach will be customized to you.
My mother has passed or I'm not in contact with her- can I still benefit?
Yes, most of the mother issues are internalized. It isn't so much what she does currently as the effect she has had on you and your recovery.
Do I need to follow the online course?
It is suggested that you take the course and do the exercises. But the time is yours and the beauty of one-on-one work is that we can start where you are and follow where you need to go at your own pace.
I'm in therapy or have had therapy. Can this still help?
Actually, it is a good adjunct to therapy. We can really focus on the sticky spots and you can use the materials available to you to move your therapy forward.
Coaching with Katherine & More- The Comprehensive Package
A focused one-on-one 1-hour call Via Zoom or phone (US/Canada). You get to tell your story and pick my brain.
______________________________
Precall assessment- I will send you some targeted questions to answer, which I will look over prior to our call. This will save you time on the backstory so that we can optimize our time together. We will determine your specific dynamics with your mother and find out where you are stuck and/or hurting so that I can zero in on exactly how I can help you..
---
A PDF copy of  my book, The Good Daughter Syndrome
---
Access my online self-study course, Practical Strategies for Dealing with a Narcissistic, Borderline, or Difficult Mother That Work, you can access before or after the call.
—————————————————
You come away with a deeper understanding of why dealing with your mother is so hard and a plan for making it better.
"If you are struggling with Mother issues, I can't recommend Katherine highly enough. She helped me figure out things about myself that have bothered me for years, that I thought were just part of being "screwed up". I wish I had found her ten years sooner so that I could have been a better mother to my (now adult) kids. If you are thinking about working with Katherine, seriously don't wait like I did. She understands this because she has lived it herself and she can really help."
-Lisa Canfield
Join the Waitlist
Hello there! I'm currently at max capacity for coaching clients. Use the form below to join the waitlist.
"*" indicates required fields