"
How we arrive here today
Before I go further, I think I need to let you in on a few scenes from my life. This may explain some things. So far, I've written from my experiences as a therapist treating "good" daughters. As a daughter and a mother (to two grown daughters) however, there is more to the story…
Pull back the curtain and you would see me:
Clawing my way back from a paralyzing depression resulting from stuffing anger I felt towards my own mother.  I would have told you at the time, (pre-psychotherapy) our relationship was perfect.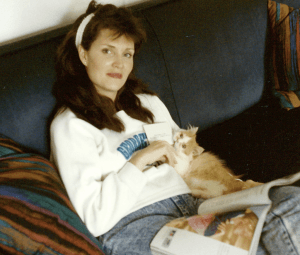 I learned unacknowledged internalized anger destroys leaving depression and anxiety in its wake.
Struggling with raising my own 2 daughters, I was amazed to find that saying, "I'm sorry, I was wrong" was more important than being right.

I learned the power of repair.
Struggling to stand up to my brilliant (college debate champion and Ph.D. holder), mother one anxious moment at a time.
I learned hard things can get easier. It got easier.
Sharing my writing with my mother about ways mothers pass down guilt and shame to their daughters, was healing for me.
This was a woman who hurt me deeply, over and over. I think it is entirely possible, she never meant to.
I learned making pain conscious is the only way past it.
I made it to today
Two daughters raised to adulthood and dementia is taking my mother's mind.
Taking her mind by the process of subtraction.
The defenses she developed to survive are melting away. What emerges in their place is a naked, uncomplicated love that warms and surprises me.
Where was this mother when I needed her?
I learned we hurt the ones we love the most.
Could it have gone another way? Could we have had more time in genuine connection rather than in the push me pull me dance of protection vs. connection?
I'll never know.
What I do know is this-
As your mother's daughter, you are (and have always been) in a place of vulnerability. By developmental definition, mom has & had power over you. Meeting mom's needs at the expense of your own isn't good for anybody- not even mom.
What it seems to give her, in fact, takes from you both.
You both lose out on the authentic connection you hunger for.  

How do we turn this around?
I'm going to bring everything I've learned and experienced to stop this cycle of pain- as a daughter, mother and a therapist. Psychodynamic psychology, Family systems theory, Somatic reprogramming, Neuropsychology, Feminine energy, Energy psychology, Attachment theory, Psychoimmunology, & Psycholinguistics; I'm bringing it all here to help you, the Good Daughter.
Broken down into everyday language, insights, and exercises that are backed by science and delivered from the heart of experience.
I want to be the therapist that I needed then for you today.
You don't have forever. None of us do. Living for everyone else, even your mother, is no way to live.
For me, it's personal. Now you know why.
Stay with me,
Katherine Fabrizio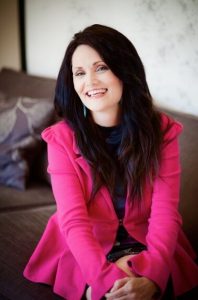 Author- Katherine Fabrizio's book:
Daughters Rising
Rising above the hidden messages of shame, guilt, and self-doubt passed down from mother to daughter.
In psychotherapist's Katherine Fabrizio's ground breaking book, DAUGHTERS RISING, she tells you how your relationship with your mother is affecting your life in ways you have not yet imagined.
Your struggle with mom mirrors the internal struggle you have with yourself.