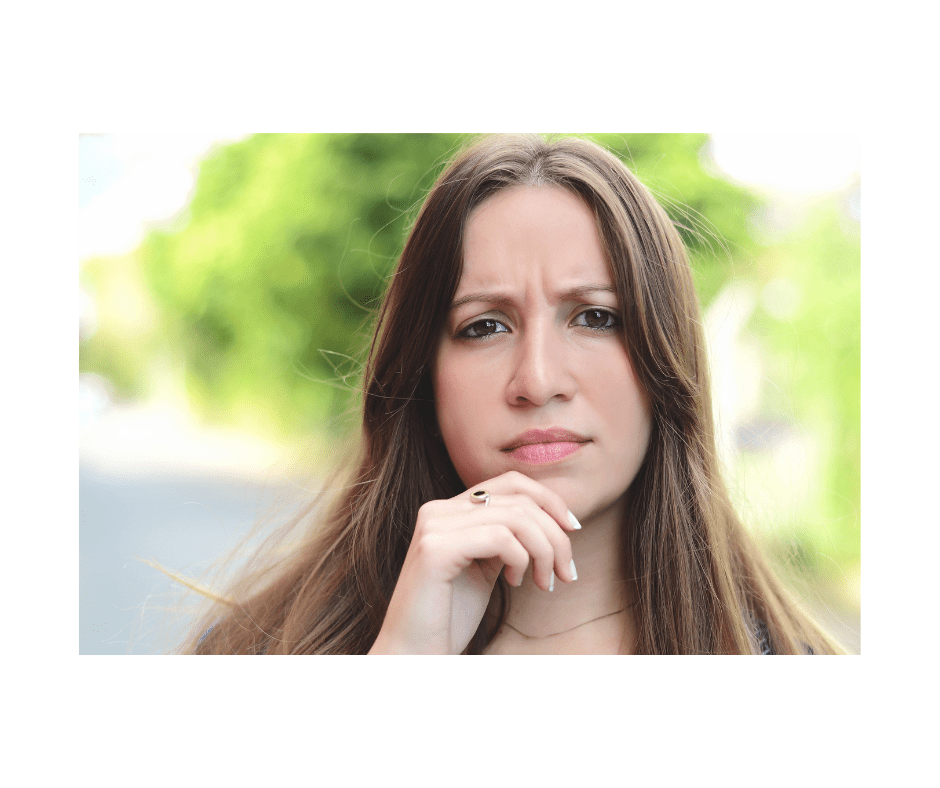 Is my Mom a Narcissist? Read/Watch/Listen
You've always known something was off about Mom.
Maybe you wondered if there were something legitimately wrong with her.
You might have noticed how she makes everything about her and goes off the rails if you challenge her. To say she's touchy or bossy hardly covers it.
When your mother is narcissistic, especially a covert narcissist, you may wonder if it's your fault. If only you were better somehow, less sensitive, not so much trouble…maybe she would treat you better.
You have friends who say their mother is their best friend, and you wonder how that works. Yours is barely supportive, at least not consistently supportive.
Lately, you've begun to wonder, "Is my Mom a Narcissist?"
Here is everything you need to know to decide for yourself.
I have to warn you that discovering your Mom is a Narcissist can be quite a shock. On the other hand, learning that something serious is wrong with your mother can be both a relief and unsettling at the same time.
So I'm going to take it slow and steady.
 When you ask, " Is my Mom a Narcissist?" I will show you-
****Stay with me until the end of the article. Clue by clue, insight by insight; by the end of this article, you will know what makes your mother tick and how to deal with her.
Let your empowerment begin. 
.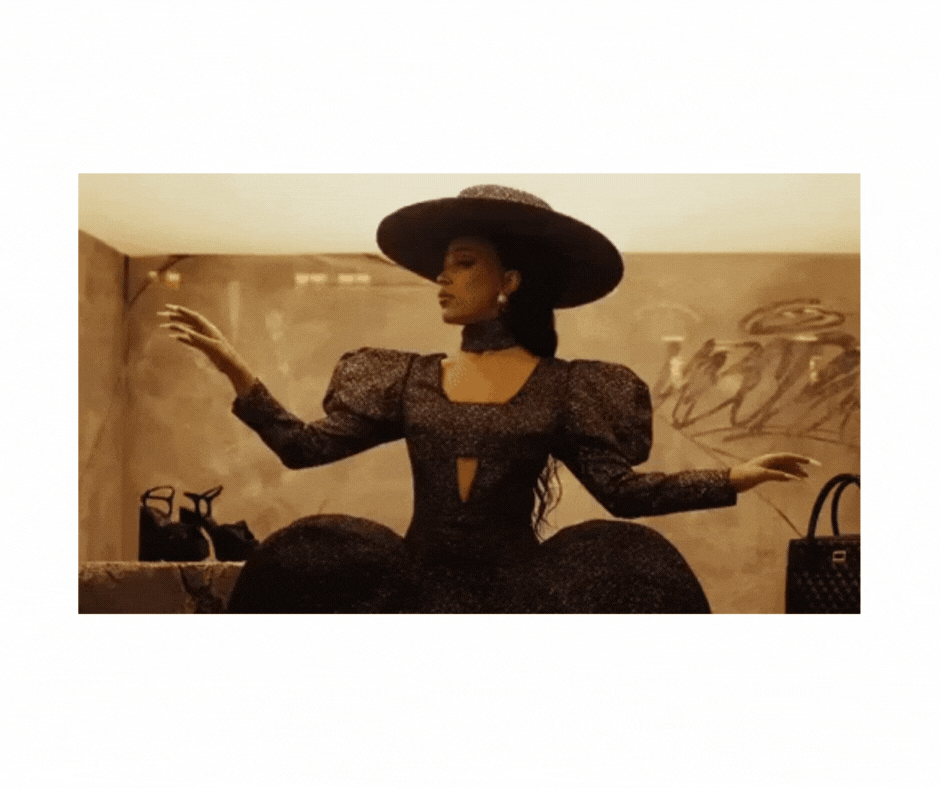 How Narcissism is diagnosed in the general population-
( Is my Mom a Narcissist?)
Let's begin with the Diagnostic Statistical Manual that professionals use to diagnose mental illness.
If we consult the DSM-5 Narcissistic personality disorder is defined as comprising a pervasive pattern of grandiosity (in fantasy or behavior), a constant need for admiration, and a lack of empathy, beginning by early adulthood and is present in a variety of contexts, as indicated by the presence of at least 5 of the following nine criteria:
Has a grandiose sense of self-importance (e.g., exaggerates achievements, expects to be recognized as superior without actually completing the achievements)
It is preoccupied with fantasies of success, power, brilliance, beauty, or perfect love.
Believes that they are "special" and can only be understood by or should associate with other special people (or institutions).
Requires excessive admiration.
Has a sense of entitlement, such as an unreasonable expectation of favorable treatment or compliance with his or her expectations).
It is exploitative and takes advantage of others to achieve their own ends.
Lacks empathy and is unwilling to identify with the needs of others.
Is often envious of others or believes that others are envious of them.
Shows arrogant, haughty behaviors and attitude
AT LEAST, that's what the male ( and sometimes female) version looks like.
Lying, eye-rollingly self-absorbed, and self-promoting, … you can spot a male Narcissist from a mile away…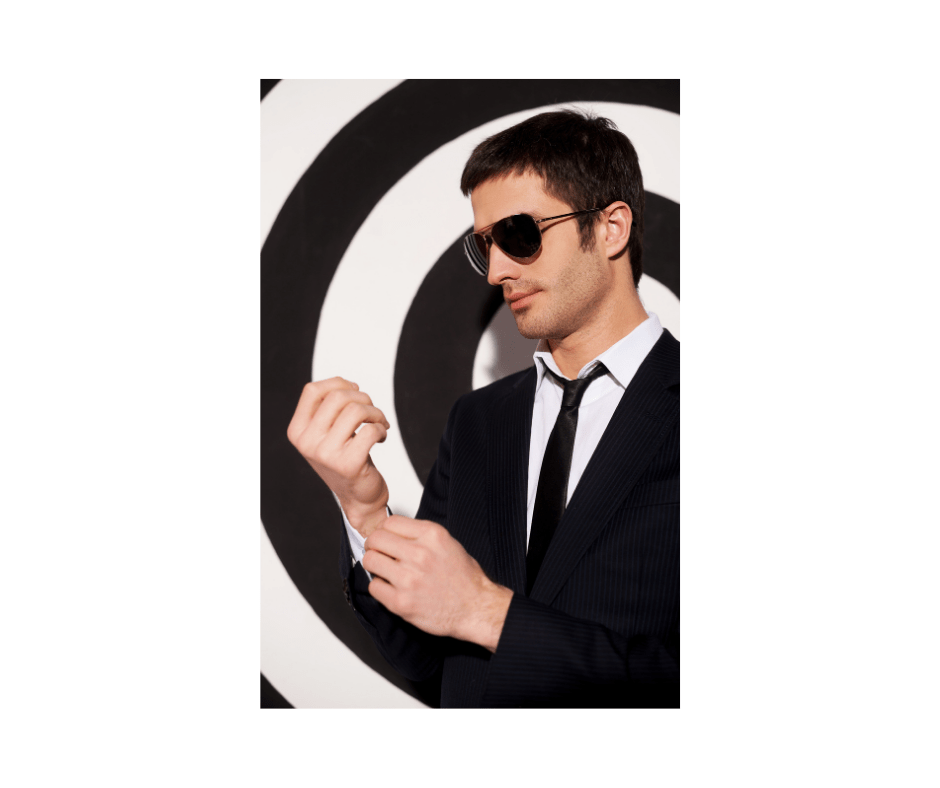 —a Narcissistic mother, not so much.
When it comes to women, it is estimated that 4.8% of women have NPD. Even though the same criteria apply, they may translate differently.
Women are socialized to cover these overt, braggadocious, self-aggrandizing, off-putting behaviors. Her Narcissism may be covert and fly right under the radar of social acceptability.
Often, only her daughter knows the truth of who Mom really is. (Also, many women have traits of Narcissism without having a full-blown personality disorder.)
But first, you need to know what you are dealing with.
How to spot Narcissism in your mother-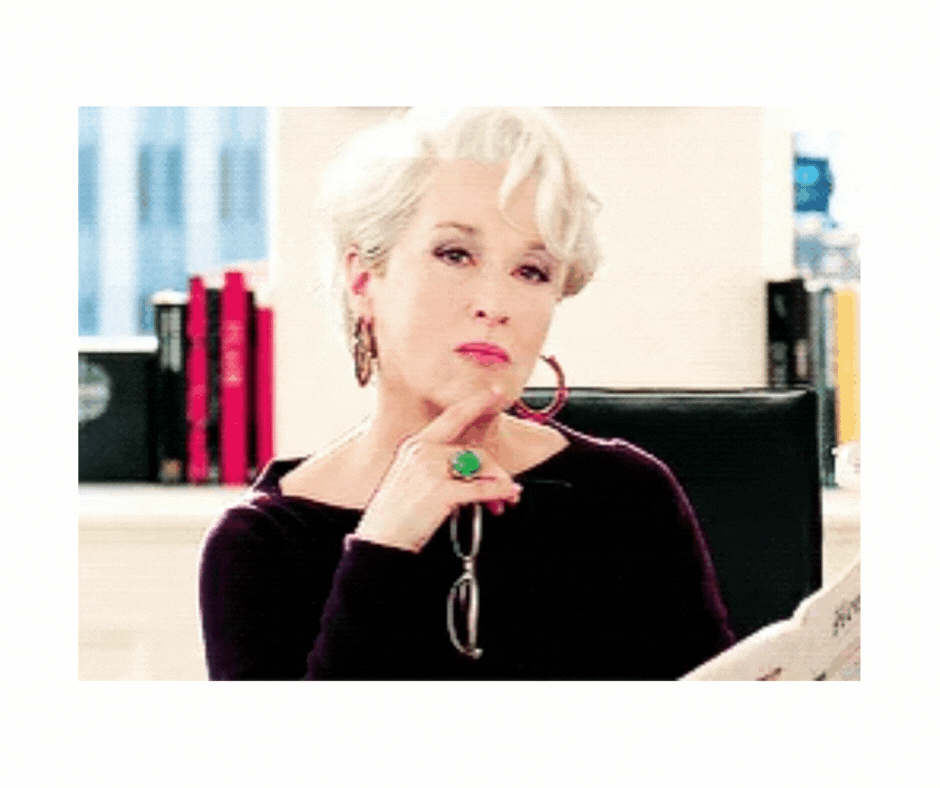 After 30 years of counseling women and seeing them struggle with not knowing why their mothers make them feel so crappy, I've identified a few clues that give her away- what it looks like and why she does it. 
See if any or all apply to your mother.
Is my Mom a Narcissist?
Clue #1-  She needs to look perfect? (Grandiosity)
 
This Mom's life is one PR stunt, window dressing, and cover-up all rolled into one.
She needs to look perfect (or at least superior) to the outside world, and your job is to help her do just that. So your manners, grades, and anything you do that people can see must reflect well on Mom.
Because, underneath all that superiority, one inescapable fear drives your mother: What will people think?
This concern over what other people might think may override any concern about how her relationship with you feels.
Hiding any evidence of problems or struggle is even more important than looking good. There isn't any room for missteps in Mom's carefully constructed fantasy world, no visible margin for error.
This rigidity is the one element that separates the mother who is pleased when her children reflect well on her, from the Narcissistic mother, who absolutely cannot bear it to be otherwise. What makes her tick?
Why a Narcissistic mother does it-
Underneath her defensive veneer of superiority is a scared, lonely person who is terrified of being seen for who she truly is. And who she is (in her mind) is not good enough.
So she is directly transferring her own most dreaded fear onto you, giving you that burden to bear, as it were.
To defend herself against this fear, your mother needs to look unique.  Her daughter must be a walking billboard, living evidence that Mom is indeed special, more special than anyone. This leads me to…
Is My Mom a Narcissist?
Clue#2 – She Needs to Win (Superiority)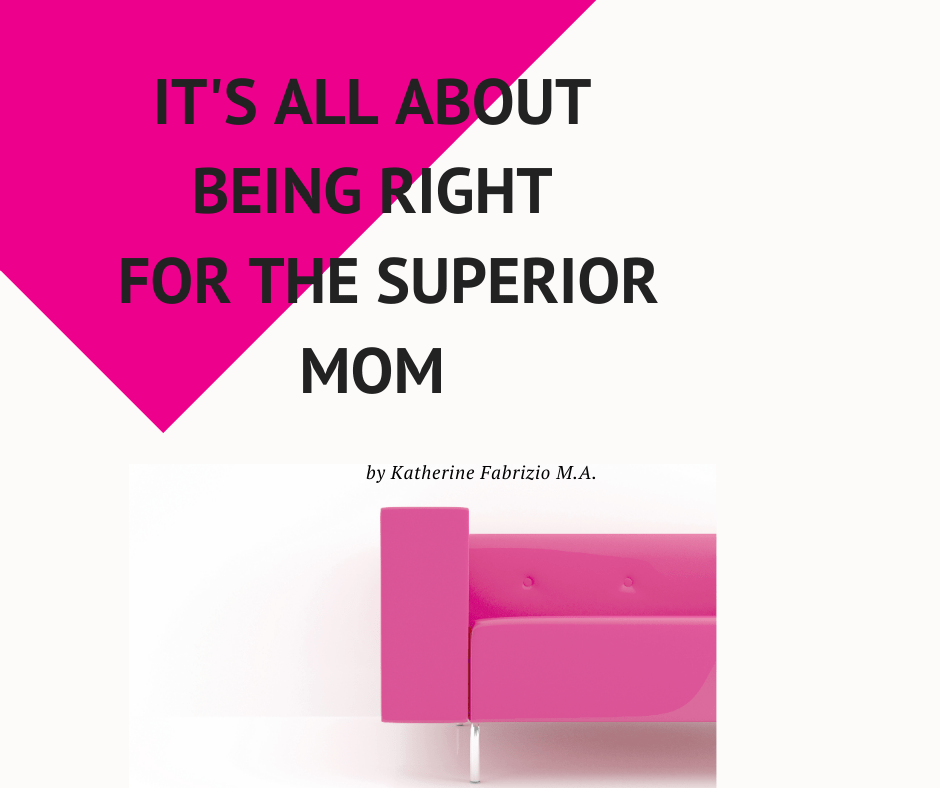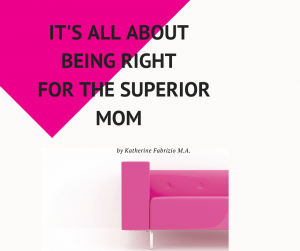 Some mothers judge, micromanage, weigh in, comment, and critique because they need to be the person with all the answers. Mothers like this feel compelled to top you no matter what.
Whatever your opinion, they will counter with one of their own. If something bad happened to you, they had it worse.
In Mom's mind, you need correcting, setting straight, fixing, bettering, and improving. And Mom is just the person to do it.
After all, who knows you better than your mother?
So, when it comes to who you need to be and what you're doing wrong, she is always right (and never sorry).
It's as if you'd only do as Mom says; life (and you) would be perfect.
Even on those rare occasions when you eke out what feels like a victory– when Mom seems happy with you-you, you know one false step, and you slip right off that pedestal.
You are always one conversation away from another piece of Mom's advice, wanted or not.
You feel pressure to live out the myth that Mom knows best and is always looking out for you.
Yet, even after you have long outgrown that need, she can't relinquish her role as the authority, the one with the power. What drives her? 
Why a Narcissistic Mother Does It-
The mother who needs to win needs to feel special because, deep down, she is insecure.
She may look confident on the outside, but inside, her feelings of inadequacy can only be overcome by making you feel "less than."
Mom isn't worried about your self-esteem—she's far more driven to elevate her own lest she falls into the abyss of unworthiness. It's a slippery slope for her. Give you a leg up and down she goes.
Her need to defeat you or at least keep you in your place is a cruel consequence of her insecurity. Constantly one-upping you or putting you down allows Mom to feel superior and, more importantly, relevant.
The sad truth is, (she fears) if you could get along without her, why would you choose to be with her? And now for the final kind of Narcissistic mother.
Is My Mom a Narcissist?
Clue# 3 – She Project her Flaws Onto You  (lacks empathy)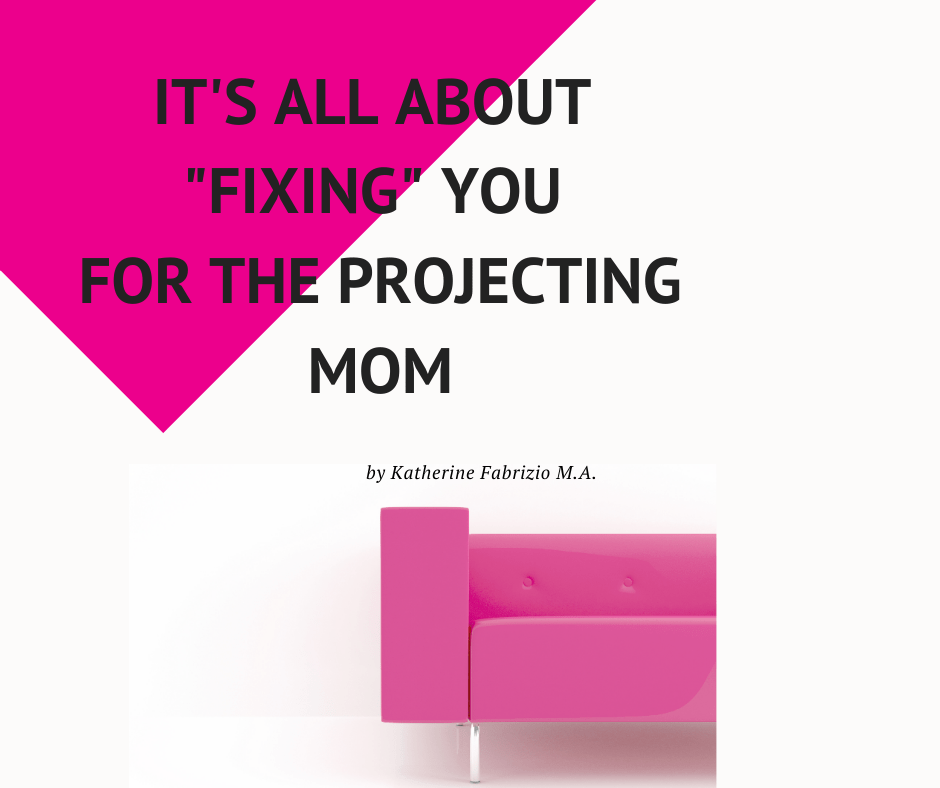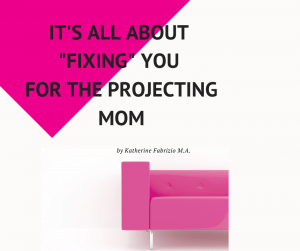 A mother who treats you like a project, always making suggestions about how you can improve, may be trying to make herself whole by making you better.
It goes without saying this does not work.
However, she sees you as her do-over—more an extension of her than an independent being.
Psychologists say she is relating to you as a narcissistic extension, whether she appropriates your life for correction or glory.
In real life, there is little daylight between the two of you. As her right arm, you are merely an extension of hers to trot out for show or examine for faults, while your purpose is to do her bidding and fight her fights as if they were your own. Which, of course, feels crappy.
That's why she can criticize you without thinking about how that criticism lands with you or demand you "behave" (as she defines it) rather than give you the space and respect to decide for yourself.
This is because she over-identifies with your successes, feels wounded by your setbacks, and doesn't experience you as a separate person with your own thoughts and feelings.
And thus…
Mom can't empathize with you; she is too busy overidentifying with you. 
Why a Narcissistic mother does It-
The Mom who wants a do-over can't face the truth about herself. There are scary things hidden away in her psyche that she can't contain through the defense mechanism of repression alone. As a result, she needs a container to hold all the stuff she wants to discard—and guess who gets to play the role of a garbage can? "Here, hold this, will you?" "Sure, Mom."
This defense is called projection—Mom projects the unwanted parts of herself onto you and then endeavors to fix them…in you. This unconscious dynamic makes you Mom's psychological trashcan and recycling receptacle all in one.
Lucky you!

Ways a mother's narcissism, affects her daughter.
Throughout development, a child (that would be you) will exhibit a range of emotions—joy, anger, surprise, compassion, greed, happiness, sadness, and disgust—the full range.
Yet, when Mom sees (and sees) feelings in you that she can't face in herself, she overreacts and tries to stamp out whatever emotion you dared to display.
Because it's not you she's trying to do over; it's her.
A daughter's response –
 Imposter Syndrome 
Depending on the severity of her need and how locked into this dynamic, you will try valiantly to look good for Mom.
Everyday life struggles—with your career, your relationships, anything really—can send you into an anxious tailspin if you worry you are not measuring up.
So you wear a mask of perfection even though you feel anything but.
You buy into the myth that exceptional is the only acceptable standard, and if you feel you are falling short somehow, you do your best to hide it.
As a consequence, you are prone to Imposter Syndrome.
You may look as though you don't have a care in the world, but deep down inside, you may feel like a fraud just waiting for someone to find you out.
In this way, you carry your narcissistic mother's impossible dilemma: you are either worthless or spectacular. More often than not, leaves you feeling worthless and unspectacular.
Believing mother knows best. 
You are prone to go along with the idea that Mom knows best and tell yourself that she only wants the best for you. Even though it irritates you on one level, it also seems normal that she is constantly correcting and "improving" you.
And, even if she doesn't offer it, you seek out her input. That becomes the expectation. On a more unconscious level, you are careful not to outshine her.
In this way, you stay forever, her apprentice.
Thinking you are at fault and responsible for your mother's happiness –
You keep falling for it—because of the unconscious pull to take care of Mom and ensure she's okay.
Unconsciously, you think you will finally be Good Enough if you can just become whatever she wants you to be. But you can't. So, the doing-over never ends.
"Looking back, mom never let me have my own life. She tried to take over every aspect of my life…for all of my life. Although I had no way of understanding why at the time, any independence on my part was taken as a rejection of her. I never wanted to hurt her; I just wanted to live my own life."
Like most clients on my psychotherapy couch, Susan couldn't understand (as a child) that her mother was operating out of deep insecurity.
No child can.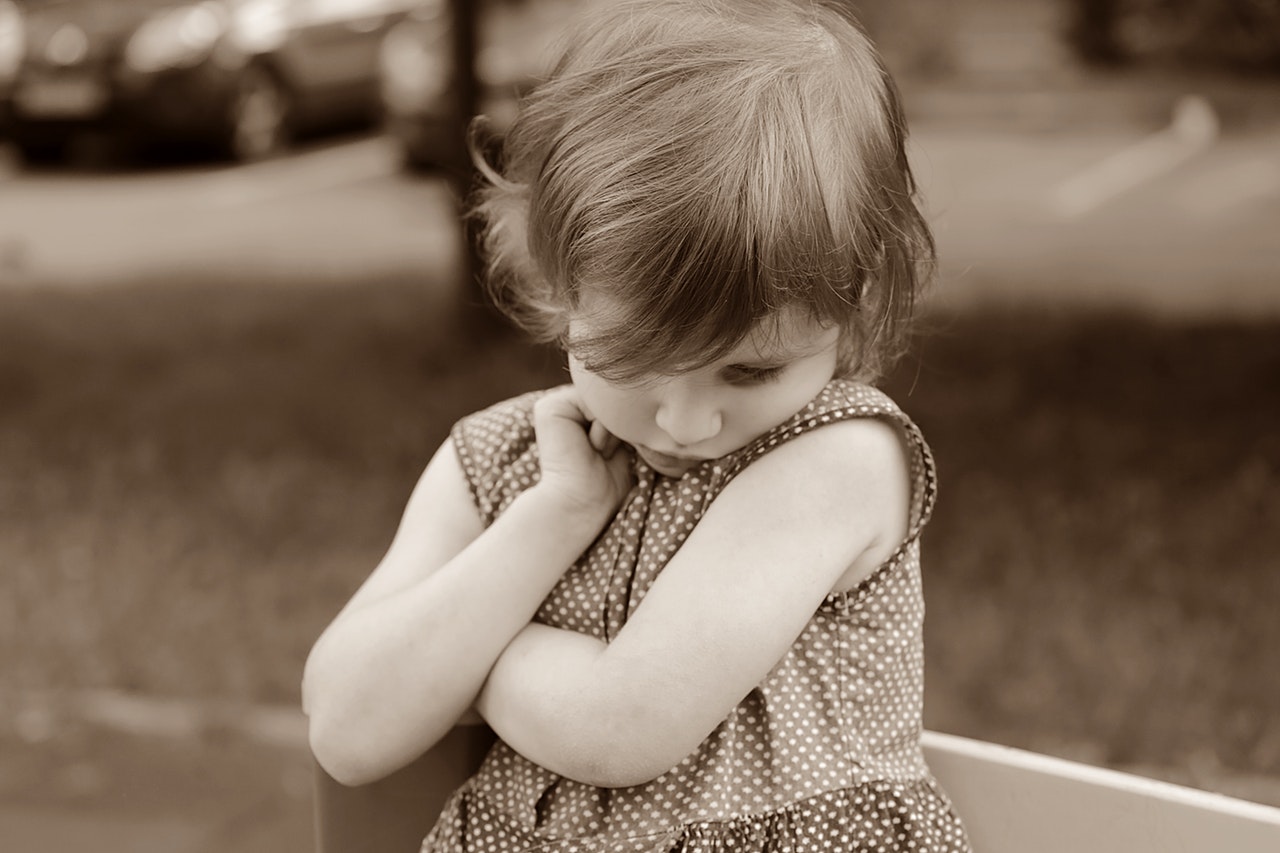 What makes Mom Narcissistic?
Narcissism or traits of the disorder all have, at their core, deep insecurity. And this disorder develops in an attempt to manage that insecurity.
A child can't grasp that the person they depend on is empty. So empty; in fact, she doesn't have much to give and is psychologically driven to take. The technical word for this is "appropriation."
A Narcissistic mother psychologically appropriates her daughter's life to meet her unmet needs.
Most vulnerable is her empathetic, attuned daughter, trapped in the role of the good daughter. Her life is quietly appropriated as she tries to make her narcissistic mother happy. She doesn't know she has a choice.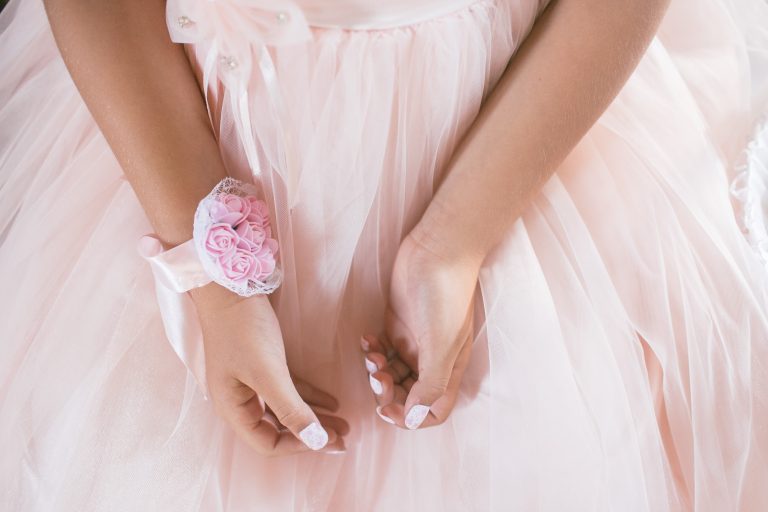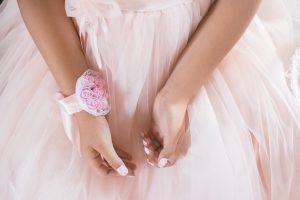 It makes you wonder…
What happened to Mom to make her Narcissistic?
Your mother's narcissism probably started in early childhood when she didn't get the quality love and care she needed to get off to a good emotional start.
Just as you needed to see the delight in your mother's eyes when you were a baby, she needed the same.  Bringing joy to our caregivers is the origin of what psychologists call narcissistic supplies.
Narcissistic people get "that way" because they are low on those supplies.
This means that if your mother is Narcissistic, she didn't feel special enough as a child for simply being herself. So when a person comes out of early childhood with a deficit in these supplies, she goes through life trying to fill up this internal emptiness.
That's why your mother is likely very concerned about how she looks to the world and may exert a lot of effort in living up to cultural, religious, or familial ideals by constructing and maintaining a carefully curated façade. She acts as if she has something to prove. And that's because…well…she does.
So, she spends a lifetime trying to convince both herself and everyone around her that she is, indeed, worth something.
For some mothers, these efforts to look perfect or important are grandiose and overt. However, a covert Narcissistic mother keeps her quest to look perfect more subtle and hidden. Disguising her need to be special by micromanaging her daughter's every move, this covert Narcissism looks on the outside as if she is sacrificing for her children. In reality, she's transferring her need to be special to her child.
Because the Narcissistic mother has a leak in the bucket of her self-esteem—no matter how she manages to fill the bucket, whatever she puts in, will keep leaking out.
As a daughter, you've likely spent your life on the front lines, hauling bucket after bucket back to refill Mom's leaky one and, of course, failing because it is an impossible task.
Ironically, while you work overtime to make your narcissistic Mom happy because of her internal emptiness.
Mom has a difficult time empathizing with you. She may delight in you when you're making her look good but feel unsettled and become critical when you struggle.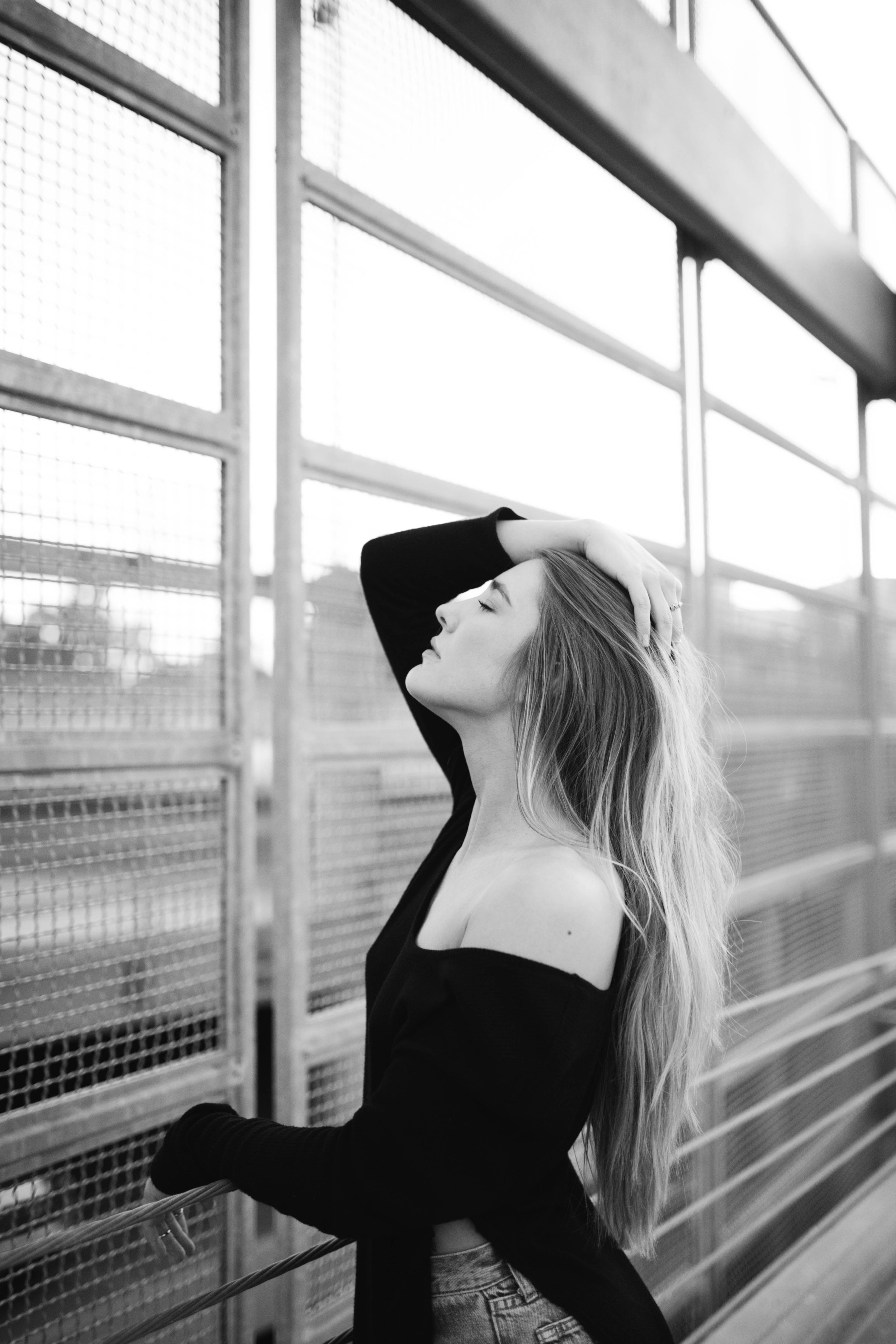 Can your Narcissistic Mom ever change?
Depending on the level of Narcissism, Mom may or may not be able to change. Two variables tell the tale- pervasiveness and persistence.
Pervasiveness– Moms who check every one of the boxes, grandiose, manipulative, entitled, and exploitive most… if not all of the time, are less likely to change.
Persistent– Moms who rarely show empathy, consideration of others, and even a willingness to play fair in some aspect of their life and lie freely and without remorse is less likely to change.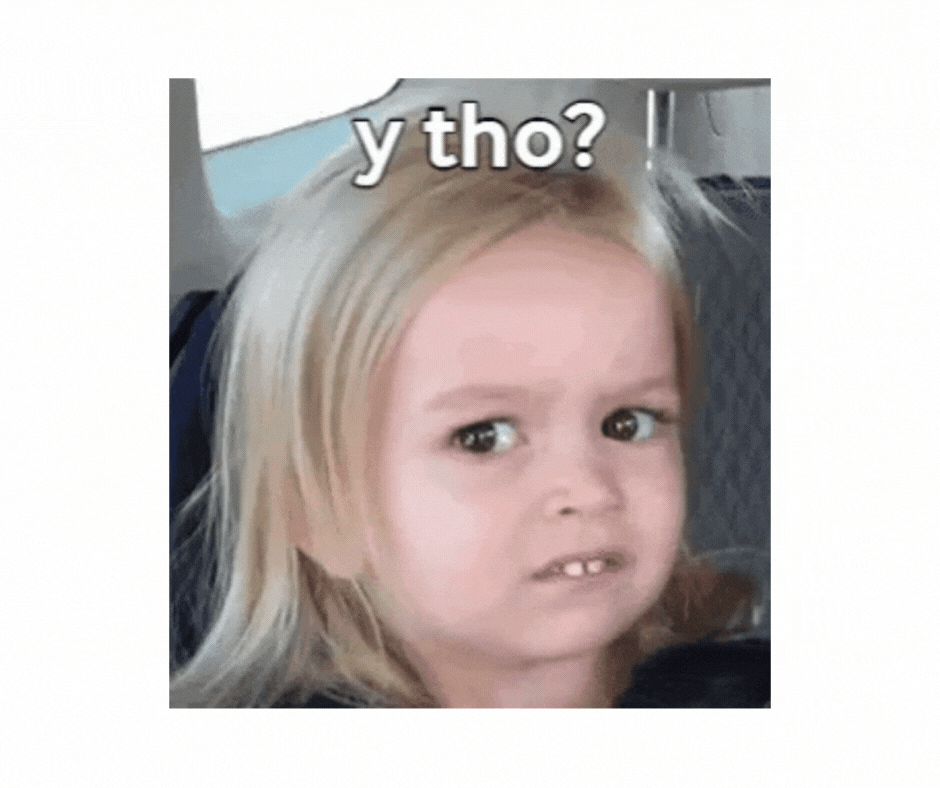 Here's why a Narcissistic mother does what she does-
The defenses – a narcissistic mother uses grandiosity, entitlement, and exploitation to act as armed guards keeping the beast of shame and low self-esteem at the core of the Narcissist's psyche out.
The full-blown narcissistic personality-disordered Mom will fight to the psychological death not to give them up. She can't afford to give up any ground at all; at least, the whole construct of her false specialness crumbles.
Ironically the very defenses that she feels protect her doom her from allowing her to feel the vulnerability necessary to create and maintain intimate relationships.
To change or get better, the Narcissistic Mom would have to give up her defenses and be vulnerable.  A mother who only brings out the big guns of superiority and entitlement some of the time has a greater capacity for change. This mother is more likely to have suffered specific trauma and has traits of narcissism instead of qualifying for a diagnosis of narcissistic personality disorder. The Mom who has traits of NPD might be able to change if you lead the way. Either way, changing the way you relate to her is the only way she will change.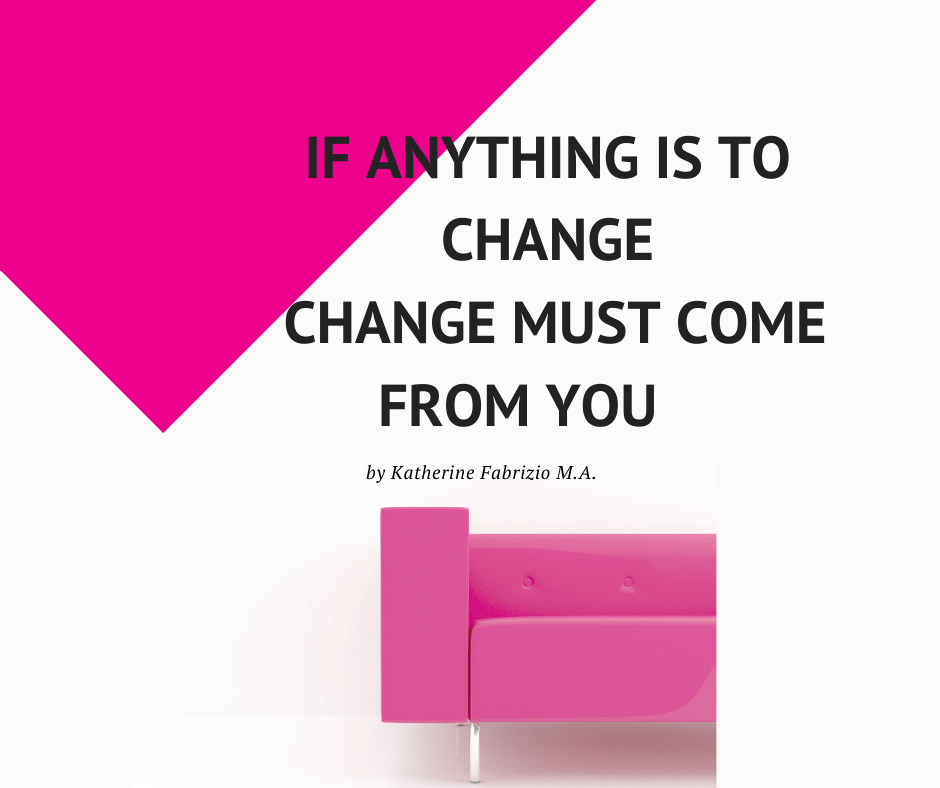 In summary – to answer your question, "Is my Mom a Narcissist?" there are several factors to consider.
Does she need to look perfect and be superior to others? Does she show little remorse for breaking the rules and no genuine empathy for others? Is she always right and never genuinely sorry?  Depending on how severe and persistent, you can be certain Narcissism is at play here.
Narcissism can look different in women and mothers in particular. The underlying drives are still there; they show themselves in more covert ways.
How your mother makes you feel is a significant clue about her style of relating and, thus, her. Do you feel trust and respected or used and appropriated?
 Whether Mom's defenses are persistent and pervasive tells you whether or not she is likely to change.
Whether your Mom is a full-blown Narcissist or high in Narcissistic traits, knowing what drives your mother is the first step in learning how to deal with her and empower yourself.
Awareness is the key to your empowerment.
Listen to the audio of – Is My Mom a Narcissist?  
Although they have the same underlying personality structure, the covert narcissist disguises their needs with manipulation, martyrdom, and victimhood. They frequently transfer their need to be special to their daughters whom they appropriate and engulf.
Someone who is self-absorbed believes they are superior to others. They feel entitled to special consideration by just being who they are, easily exploiting others for their own gain, and lack empathy.  They exhibit these outward characteristics to hide from themselves and others deep feelings of emptiness and shame.
Beneath the defenses is a seething cauldron of self-loathing, shame, and emptiness the defenses that comprise her personality disorder are designed to cover up.
Lacking in substance and depth, coupled with her need to appear superior, the narcissistic mother puts all her emphasis on external measures of success.
Because underneath it all she is insecure. Not interested in furthering trust and mutuality, every personal exchange is reduced to a competition with a winner and a loser.
.
Sources –
Lerner, Harriet. (1985). The Dance of Anger: A Woman's Guide to Changing the Patterns of Intimate Relationships. New York, N.Y: HarperCollins. 
McBride, Karla. (2008). Will I Ever Be Good Enough? Healing the Daughters of Narcissistic Mothers. New York, N.Y.: Free Press.
Miller, Alice. (1997). The Drama of the Gifted Child: The Search for the True Self. revised edition New York, N.Y: Basic Books
Apter, Terri. (2013). Difficult Mothers: Understanding and Overcoming Their Power New York, N.Y.: W.W. Norton and Company.
Gibson, Lindsay C. (2015). Adult Children of Emotionally Immature Parents: How to Heal from Distant, Rejecting, or Self-Involved Parents. Oakland California: New Harbinger Publications.
Golomb, Elan Ph.D. (1992). Trapped in the Mirror: Adult Children of Narcissists and Their Struggle for Self. New York, N.Y.: William Morrow.
Coleman, Joshua. Rules of Estrangement: Why Adult Children Cut Ties and How to Heal the Conflict. New York: Harmony Books, 2020.
Ainsworth, M. (1969, July). Individual Differences in Strange-Situational Behavior of One-Year-Olds. Retrieved from https://files.eric.ed.gov/fulltext/ED056742.pdf
Becker-Phelps, L. (2019, September 30). Is Your Attachment Style at the Root of Your Struggles? Retrieved from https://www.psychologytoday.com/us/blog/making-change/201909/is-your-at…
Do you see your mother here? Let me know in the comments.
.