Do You Have a Narcissistic, Borderline or Difficult Mother Who Won' t Let You Go?
Are you Sensitive and Empathetic?
You Could be Trapped in the Role of the "Good Daughter"
Do You Have a Narcissistic or Difficult Mother?
You Could be Trapped in the Role of the "Good Daughter"
The Good Daughter Syndrome
You care about your mother. You just don't understand why it has to be so hard. Whether she's narcissistic/borderline/addicted or just demanding and critical, there's constant pressure to be good for Mom. To make Mom look good. To make sure Mom is okay. And you wonder when you will ever be free of the pressure, when it will ever be your turn.
That's what I call the Good Daughter Syndrome.
"I can never make Mom happy. No matter what I do, it's never good enough. I'm never good enough."
First time here?
I'm glad you stopped by.
Because I understand what you're going through.
If you're like a lot of the women I work with in my psychotherapy practice, you've been struggling with these feelings for a while…maybe for as long as you can remember. You care about your mother, you want to be there for her, but you find yourself avoiding her calls and dreading visits home. And any time you do talk to her or see her, you remember why.
You end up feeling like you're not good enough.
You feel resentful one minute and guilty the next. Whether you talk to her every day or haven't seen her in years, it's like Mom is always there, weighing in on your life, that little voice in the back of your head reminding you of all your faults and failures. But you don't know why dealing with your mother is so difficult, or what to do about it. You just know it feels crappy.
I want you to know that I understand. And, even better, I can help.
I'm Katherine Fabrizio, and over more than 30 years of treating women just like you, I've learned to understand the "Good Daughter" trap so many of us fall into. I understand the impact a difficult or impaired mother can have on her daughter's life. I know the damage it can do.
I used everything I've learned about dealing with a difficult mother to create a roadmap to help you find your way past the pain, to a happier, healthier, saner life.
You can't break free from the psychological traps that keep you stuck if you can't see them. These unconscious traps form patterns that control your core beliefs about yourself holding you back and down. Understanding this dynamic is the single most important thing you can do to find your confidence, peace, and sanity.  Once you know, you will realize it is right under your nose and always has been.
So stay right here. I've been where you are and found a way out- a way home to myself.
I know these traps and the way to break free from them.
Katherine
Articles by
Katherine Fabrizio M.A., Psychotherapist, Author, Speaker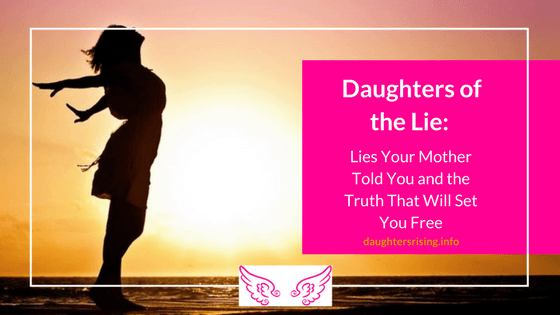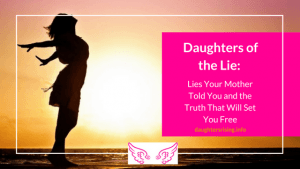 " I know what I should do. I just can't make myself do what I need to do."  After 30 years of listening to women in psychotherapy, I have heard the same problems over and over. The mother, who can't stop micromanaging her child and wonders why she is floundering. The wife, who is […]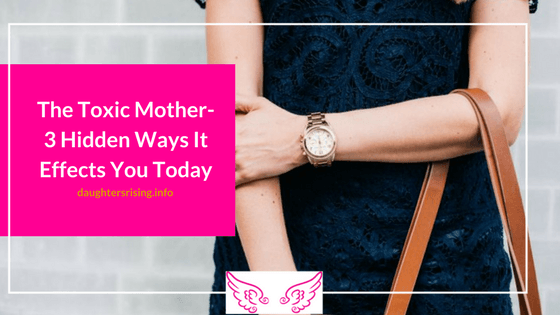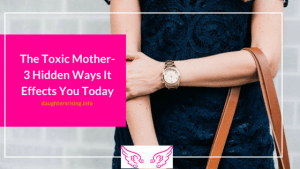 When is "good for mom" bad for you? Do you work hard to be good for mom, make mom look good or make sure mom is good with you? Do you seek her approval yet secretly wonder if this is in your best interest? You may feel inadequate, struggle with self-doubt, and not know exactly […]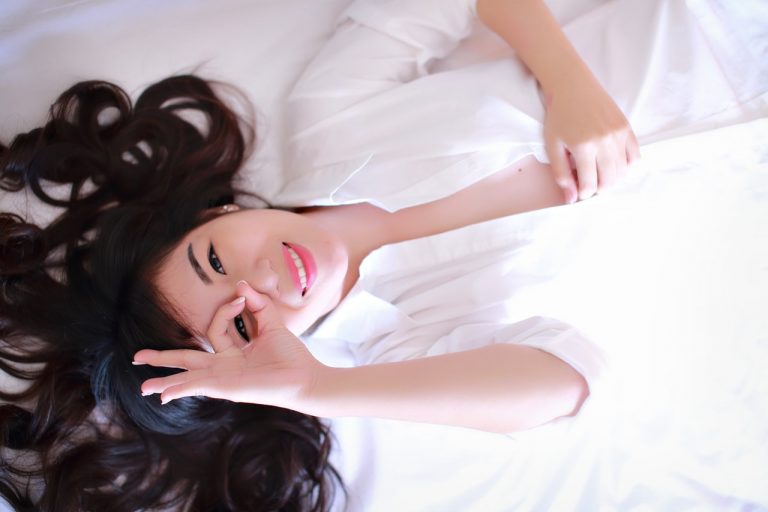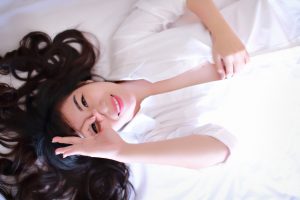 Can your mother empathize with you? Can she get past her defensiveness and put herself in your place? What if the answer is no? What if she doesn't get you and never will. How do you let go of the hope that she will and move on with your life? What if you need to get […]
Why is mom so difficult?
Whether your mother is just demanding and critical or suffers from narcissistic, borderline or histrionic personality disorder, you may also be suffering – with things like anxiety, depression and relationship issues.
This free guide explains:
How your mother's problem presents itself
Why is mom so difficult?
Where her issues come from
How her issues affect you
Understanding is the first step towards freedom, so download your free guide here.
"Katherine Fabrizio... sees. She sees with the eyes of her soul and reflects to the eyes of her client. She does not boast any knowing, instead, she lets her client reveal him/herself in a safe and all-loving space.
...She sees so that others might know. Know the next step to take, know that their feelings are warranted, and know how to heal their wounds.
Few things have the power to postiviely change an entire life. Katherine Fabrizio changed mine."
- B.B.
Hi, I'm Katherine Fabrizio M.A.
and I understand you - I have been treating Adult Daughters of Narcissistic/Difficult Mothers, Trapped in the Role of the "Good Daughter" in psychotherapy for over 30 years.